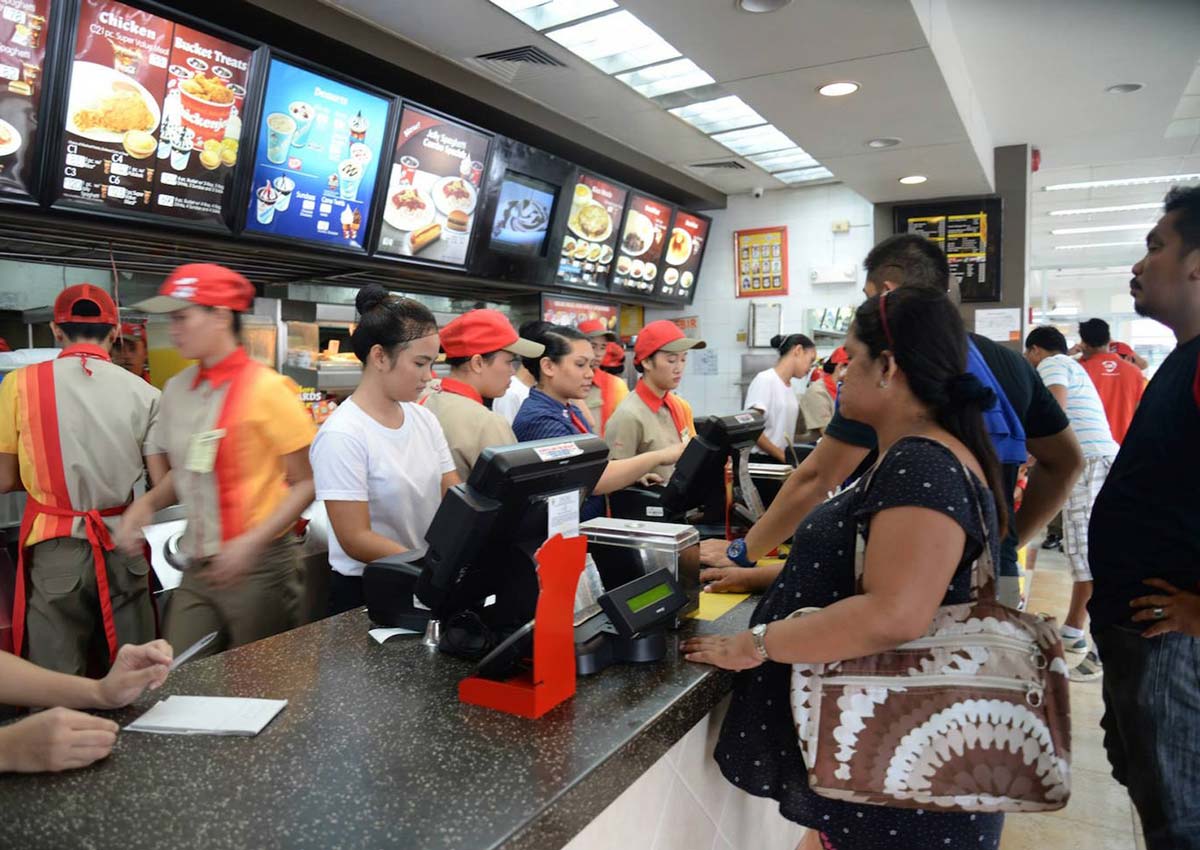 When ASEAN finally becomes a single economy on Jan 1 next year, only the top 1 per cent of the Philippines' roughly 800,000 companies will feel this "dawning of a new age".
For the bottom 99 per cent, the integration of 10 South-east Asian economies into the ASEAN Economic Community(AEC) will pass like gentle ripples on a busy pond. They are minnows, too small to be unsettled by the rising tsunami. For the sharks, however, there will be a feeding frenzy.
ASEAN is a market of 600 million waiting to buy and be served.
If it were a country, it would be the seventh most prosperous in the world, with a combined gross domestic product of US$2.4 trillion (S$3.3 trillion).
For Philippine fast-food giant Jollibee, the integration will provide a supply chain of even cheaper raw materials to keep its nearly 3,000 restaurants in the Philippines, Vietnam, Brunei, Cambodia, Singapore and China humming.
The Philippines' 37th-largest company sources its coffee from Vietnam, and some of its spices from Singapore, Malaysia and Indonesia.
For small enterprises like kiosk operator Potato Corner and speciality ice cream maker Fog City Creamery, the AEC promises cheaper retail space, a more navigable business environment and one foot in tough-to-crack markets like Singapore.
But for Mr Ramon Renia, 54, who has been selling poultry slaughtered from a hole in the wall in Manila's third-class Blumentritt district for over two decades, the AEC may as well be a pink elephant.
He said it might mean more money for the large farms where he gets his chickens or the restaurant chains and big grocery stores which he supplies to, but not for the multitude who make up the middle mass, like him.
"I don't think anyone from Singapore would want to go down here and compete with us for scraps," said Mr Renia.
Companies like his are called "micro-enterprises" because they employ fewer than 10 workers.
They make up nine out of every 10 enterprises - or 697,077 out of 761,409 - doing business in the Philippines. Their numbers are large compared to small enterprises (58,292), medium-sized companies (3,067) and large corporations (2,973).
This proportion creates a "hollowed" middle, one that the Philippines has been trying to fill before the AEC brings a deluge of better capitalised, more nimble competitors from abroad.
So far, the efforts have fallen short. Mr Renia, for one, said he has never felt compelled to scale up.
That will not change if the government comes knocking, which it never has.
"It's just too much work," he said.
He admits his business is not glamorous. His slaughterhouse is damp, putrid and dank.
It is always wet, the floor caked with a brackish ooze, as water mixes with chicken blood and feathers. On Christmas and New Year weekends, it runs non-stop.
Mr Renia is at the store throughout, clad in cargo pants, slippers, a worn T-shirt, with a pouch for his cash, and a pen and ledger to record the evening's transactions. But Mr Renia isn't complaining.
He owns two houses, a car, a pickup, a van and two lorries, and he makes more than most executives in Makati, the Philippines' equivalent of New York's Wall Street.
"I don't need to be bigger," Mr Renia said. His world view is typical of small entrepreneurs in the Philippines.
Most of them are self-made, having built their business from money out of their own pockets. They seldom run to banks for help and they are very cynical of government aid.
"You're only asking for trouble. You borrow from a bank, and you wake up the next morning without a business," said Mr Renia.
Even relatively large companies like clothing retailer Gingersnaps - which has been in business for more than 25 years and has stores in Indonesia, Malaysia and Singapore - would rather rely on their own cash flow than run to a bank.
The government?
"Believe me when I tell you the government has never done anything for us," Mr Renia said.
But that may be too cynical.
The government has been stepping in to encourage micro and small businesses to tap into cheaper sources of capital so they can scale up.
It granted 288 billion pesos (S$8.6 billion) worth of loans to micro, small and medium enterprises (MSMEs) under the 1991 Magna Carta for Small Enterprises. Two other loan programmes released 367 billion pesos from 2004 to 2010.
Still, the money has not been enough. The Philippine Exporters Confederation estimates that MSMEs still need annual financing of up to 67 billion pesos, while the trade ministry pegs it at 180 billion pesos. And it's not just capital.
It also takes so much time to get anything done in the Philippines, making the cost of doing business more expensive than it has to be.
It takes 60 days to start a business in the Philippines.
Only Indonesia takes longer - 62 days. Even Vietnam is faster at 52 days. In Singapore, one can get a business up and running in three days.
Then you have the family-owned monopolies that, despite years of liberalisation, restructuring and reforms, are still calling the shots in key sectors such as banking, telecommunications and mining.
These are the companies making sure that when manna from the AEC heaven falls, only droplets will trickle down to the masses.
"It's difficult for new entrants to come in, without doing some kind of deal with the usual suspects," said Mr Chris Leahy, co-founder of investment advisory firm Blackpeak. "It's very difficult to scale up when the giants are still there."
To illustrate this point, he cited the case of food chain Mang Inasal.
The owner, Mr Edgar Sia, grew his business from a single restaurant in 2003 to 303 in seven years. But in 2010, he sold it for 3 billion pesos to Jollibee.
"Why? Because he couldn't get it any bigger without constantly butting heads against the giants," said Mr Leahy.
"That's the problem that you have. You've got very powerful local corporations that can go abroad and they can benefit (from the AEC).
"That will bring value to the country and bring employment.
"But it will not, in or of itself, solve the problems of the micros and SMEs."
He added: " The problem is that it's really more of the same.
"It's going to be the very large Filipino corporations that will become more profitable. For the micros, it's going to be a little more difficult."
rdancel@sph.com.sg

This article was first published on July 9, 2015.
Get a copy of The Straits Times or go to straitstimes.com for more stories.