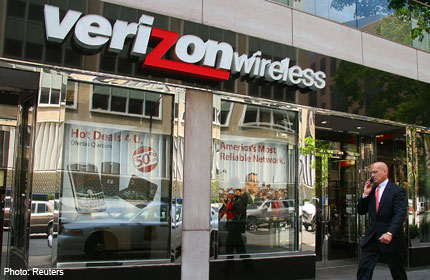 Whatever the merits or otherwise of quantitative easing - money-printing by central banks to revive economies, in other words - it has certainly been good for business.
That might not have been its central purpose of course.
When United States central bank chief Ben Bernanke launched his third round of quantitative easing a year ago, his message was simple: He wanted to make people more willing to invest, hire staff and spend.
And to make sure they got his message loud and clear, he even told them that the Federal Reserve would hold interest rates at near zero until at least mid-2015.
But the lacklustre US jobs data last month - overall unemployment rates showed only a dip as a record 516,000 people had given up looking for work - suggest Mr Bernanke's initiative has not enjoyed success.
Yet company bosses around the globe have heard his message loud and clear.
In the past 12 months, the cheap money provided by Mr Bernanke has greased the wheels for some of the biggest mergers and acquisitions (M&A) in the corporate world since the global financial crisis five years ago.
The outcome will reshape the corporate landscape, triggering consequences that are likely to reverberate for years to come.
Just to name a few: US telco Verizon recently agreed to pay US$130 billion (S$162 billion) to buy out Vodafone's 45 per cent stake in cellphone unit Verizon Wireless that is now jointly owned by them.
That is the second biggest buyout in history, dwarfed only by Vodafone's £112 billion (S$223.8 billion) takeover of German telco Mannesmann.
In our own backyard, Thai billionaire Charoen Sirivadhanabhakdi completed the $13.8 billion takeover of beverage giant Fraser & Neave in January, while in May, United Engineers took over WBL, valuing the property-cum-automotive conglomerate at $1.25 billion.
For investors who make the right stock bets, quantitative easing has been richly rewarding as well.
Vodafone, for example, is returning a whopping 71 per cent of the Verizon Wireless proceeds to shareholders.
Tech giant Apple Computers made use of the cheap financing to sell US$17 billion of bonds to help fund a US$100 billion share buyback and dividend payout for its shareholders.
In Singapore, F&N rewarded investors with an eye-popping $3.28-a-share dividend, as it paid out the huge gains it made from selling its interests in Asia Pacific Breweries to Dutch brewer Heineken last year.
Much of this M&A activity was sparked by the opportunity to secure financing at very favourable terms because of the extremely low interest rates provided by cheap money.
To fund its buyout deal, Verizon issued a US$49 billion bond issue and attracted overwhelming demand well in excess of US$100 billion. This is despite jitters in credit markets that Mr Bernanke is about to ease up on printing money - a process called tapering.
It is a trend that is being repeated in Singapore, as corporate borrowers flock to our capitals market for funds.
Singapore Exchange (SGX) data show that companies sold $39.56 billion of bonds to yield-hungry investors here in the final quarter of last year as the Fed's printing presses went into overdrive.
The sales accelerated to $48.59 billion in the first quarter of this year, and peaked at $55.24 billion in the second quarter before tapering jitters and the summer lull took bond sales down to $10.89 billion in July and $5.55 billion last month.
Extremely low interest rates have also lifted the initial public offering (IPO) market as investors made a beeline for the high-yielding real estate investment trusts and business trusts that were being listed on the SGX.
Altogether, IPOs - including brand names such as Mapletree Greater China Commercial Trust and SPH Reit - raised about $5.3 billion here in the past 11 months. But bond yields are going up, suggesting that interest rate hikes may come sooner than the world's central banks are forecasting.
And that has financial experts wondering what lies ahead.
For one thing, the tepid employment data in the US and Europe suggests that even if central banks stop the printing presses, borrowing costs will stay relatively low for a long time.
That will entice corporate borrowers to keep using cheap credit to expand their business and hire more people.
In turn, the M&A binge will likely continue as firms swallow up smaller rivals while bosses unhappy with their company valuations will offer to take them private.
Another trend is also worth highlighting: As bond yields rise, income investors are becoming less desperate for yield and may no longer reward companies for big payouts.
But any firms that reduce their float, which reflect a belief that their stock is cheap, are more likely to be rewarded. One example is Pacific Century Regional Developments, which has made several share buybacks on the open market. Since it started its buybacks in April, its share price has surged by up to 30 per cent.
engyeow@sph.com.sg

Get a copy of The Straits Times or go to straitstimes.com for more stories.