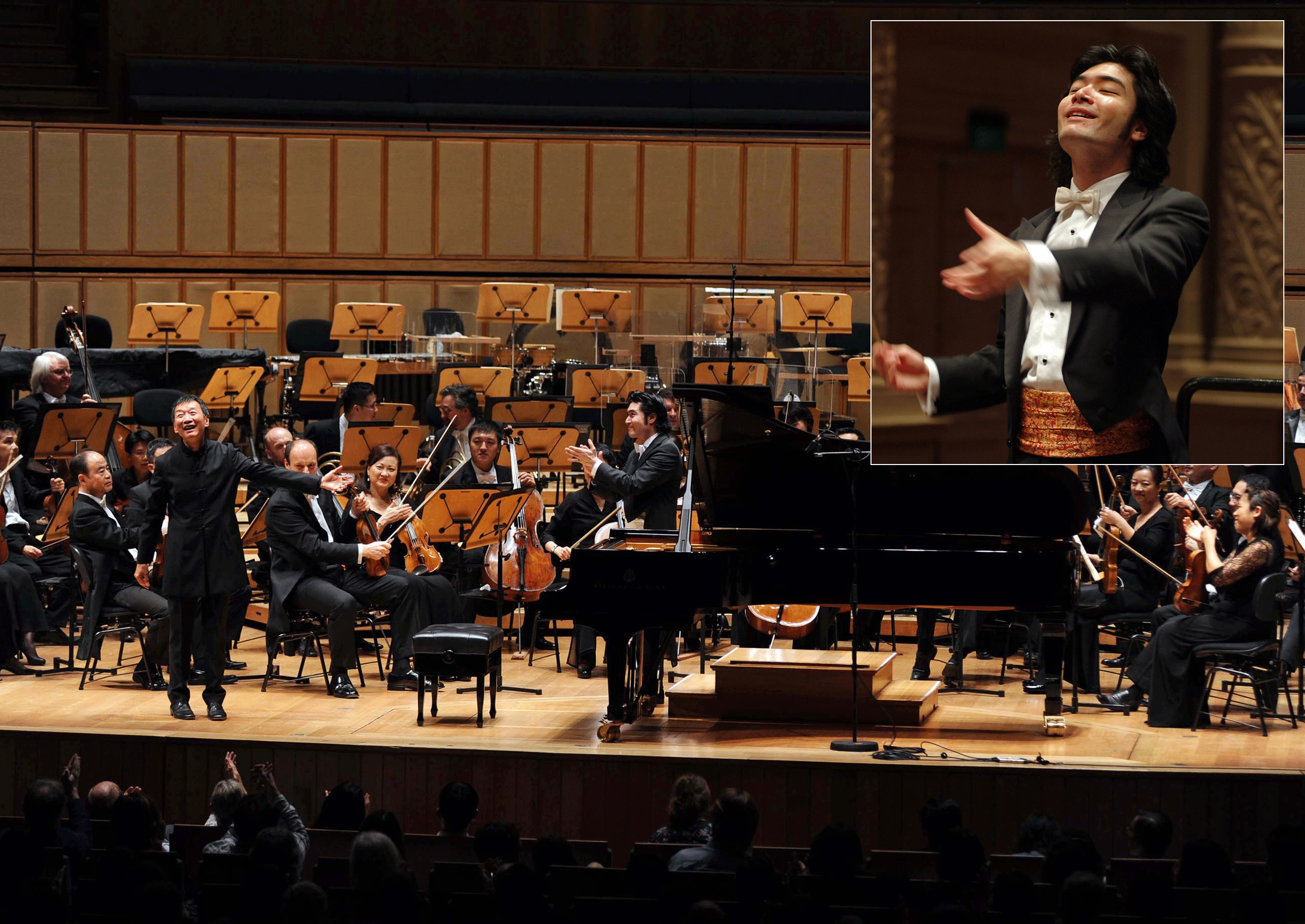 Focused on his concert schedule, Singaporean conductor Darrell Ang shrugs off not winning a Grammy award this week.
"Winning the Grammy would neither have made me richer nor improved my career, so it really meant nothing," said the 36-year- old bachelor via e-mail from Germany.
This week, he performs with the Nuremberg Symphony Orchestra, in the first of several engagements in Europe.
In December, his recording of Humen 1839 with the New Zealand Symphony Orchestra, was nominated for best orchestral performance in the music awards announced in Los Angeles on Monday (Tuesday Singapore time).
Humen 1839, the joint work of married contemporary Chinese- American composers Zhou Long and Chen Yi, lost to the Boston Symphony Orchestra's recording of Shostakovich: Under Stalin's Shadow - Symphony No. 10, under the baton of Latvia's Andris Nelsons.
Ang said the news came as no surprise. "That was the popular and predictable vote all along," he wrote, adding that record label Naxos, which released Humen 1839 last year, warned him a month ago that the disc "would surely not win the Grammy".
He added: "The council of voters is made up of representatives from the US music and entertainment industry and no outsiders are given the opportunity to vote. Who do you think they would vote for?
"Certainly their own and the Boston Symphony was so frequently on American news networks last year that it was obvious where the American voters would be placing their bets."
The Asia-Pacific flavour of Humen 1839 was a contrast to the other contenders. These include veteran Austrian conductor Manfred Honeck with the Pittsburgh Symphony Orchestra for Bruckner's Symphony No. 4; Uruguay-born Carlos Kalmar and the Oregon Symphony for Spirit Of The American Range and France's Ludovic Morlot and the Seattle Symphony for Dutilleux: Metaboles; L'Arbre Des Songes; Symphony No. 2, Le Double.
Ang's nomination made headlines here in December and put the conductor in the running for The Straits Times' inaugural Singaporean of the Year Award (the prize went to good Samaritan Noriza A. Mansor, who cares for an unrelated elderly couple like her own family).
He is likely only the second Singaporean to receive a Grammy nod, after Arun Shenoy's Spanish flamenco-inspired album, Rumba- doodle, was nominated for best pop instrumental album in 2012. That work lost out to American trumpeter Chris Botti.
Ang has been laidback about the nomination, telling The Straits Times that he would be performing elsewhere during the Grammy Awards ceremony, despite a wish to meet Taylor Swift in person.
Indeed, during the ceremony, he was on his way to Germany, having finished performances in Brisbane with the Queensland Symphony Orchestra. Ahead are concerts in Moscow and Ludwigshafen, near Frankfurt, and rehearsals in Berlin for an October performance.
He is also looking forward to music label Naxos releasing more of his work soon. He has recorded at least four more CDs since Humen 1839 and has another three planned this year.
"The nomination really was not on my mind at all and I never once thought about it. I'm happy the CD I made earned a nomination and that's good enough for me," he said.
akshitan@sph.com.sg

This article was first published on February 18, 2016.
Get a copy of The Straits Times or go to straitstimes.com for more stories.