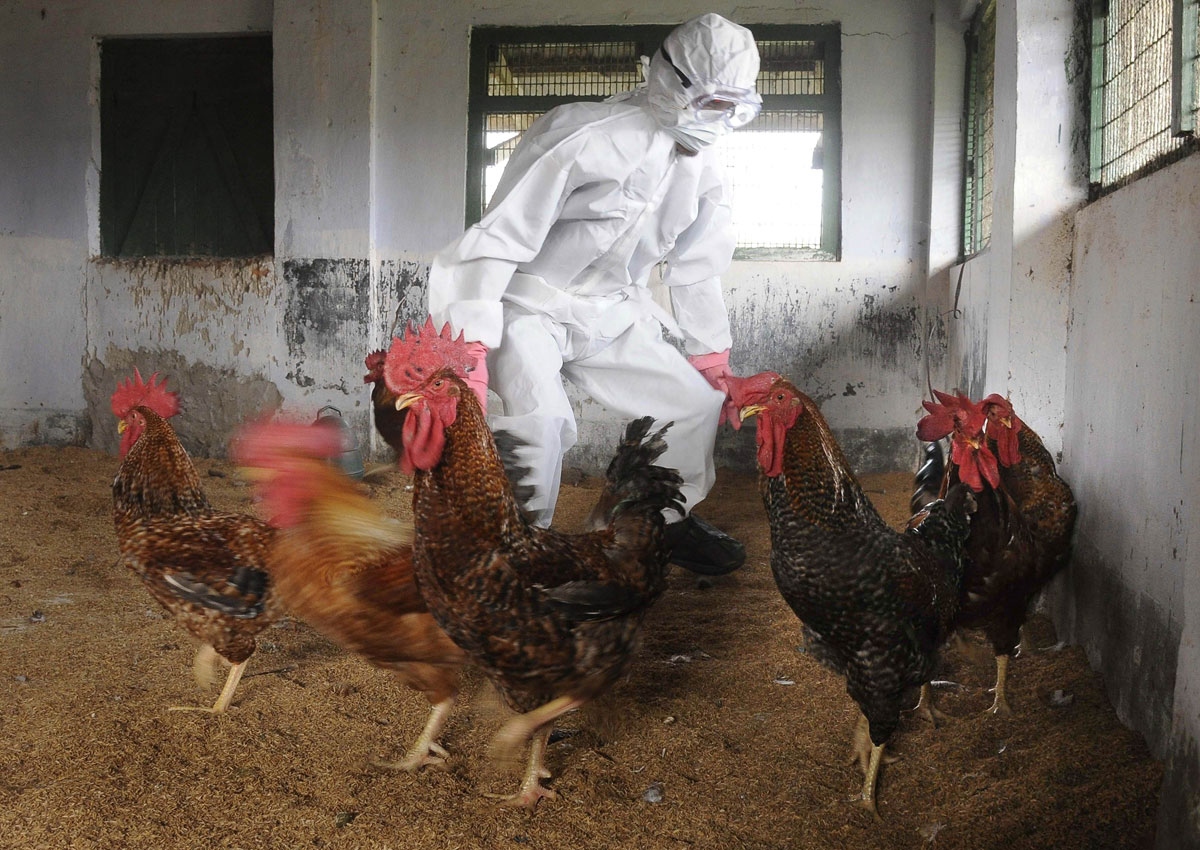 PETALING JAYA: Federation of Livestock Farmer's Association Malaysia believes in the prudent use of antibiotics when it comes to rearing chickens.
FLFAM president Jeffrey Ng said they were currently following the standards promoted by Eli Lily and Company (Elanco) in the US.
"The principle that Elanco are taking is the prudent use of allowed antibiotics to treat chickens," said Ng.
"There is also a withdrawal period of seven days before harvesting where chickens are not given antibiotics to make sure it is clear of their system."
On Tuesday, Domestic Trade, Cooperatives and Consumerism Minister Datuk Seri Hamzah Zainudin was reported as saying that Malaysia's target was to produce antibiotics-free chicken by 2020.
Hamzah said that currently all poultry farms were prohibited from feeding chickens with antibiotics seven days before slaughter to avoid any complications among consumers.
He added that the mixing of antibiotics with chicken feed was to ensure that it did not contain any toxins.
Ng said that in Europe, antibiotics was still allowed if the chickens required it for treatment.
He added that without antibiotics it would be more difficult to eliminate secondary and tertiary infections a chicken could contract.
"With antibiotics, we can eliminate the infection quickly before they contract further infections and that they stay healthy.
"We also make sure that the antibiotics are those used in the US," he added.
Ng said that without the use of antibiotics, farmers would have to resort to other biological items like probiotics (good bacteria), which was organic or acidifiers (which is like vitamins).
"The cost of operations and to produce one kilogram of chicken will be higher and consumers will have to pay more.
"But with the prudent use of antibiotics we can keep prices more competitive."
Ng said that they also had to pass tests by the Veterinary Services Department and Health Ministry to make sure that they did not go over the maximum residue limit (mrl) of antibiotics.
"If the chicken and eggs are found to be over the limit for any antibiotics, the farmers can be prosecuted," he said, adding that there were different mrl limits for different types of antibiotics.