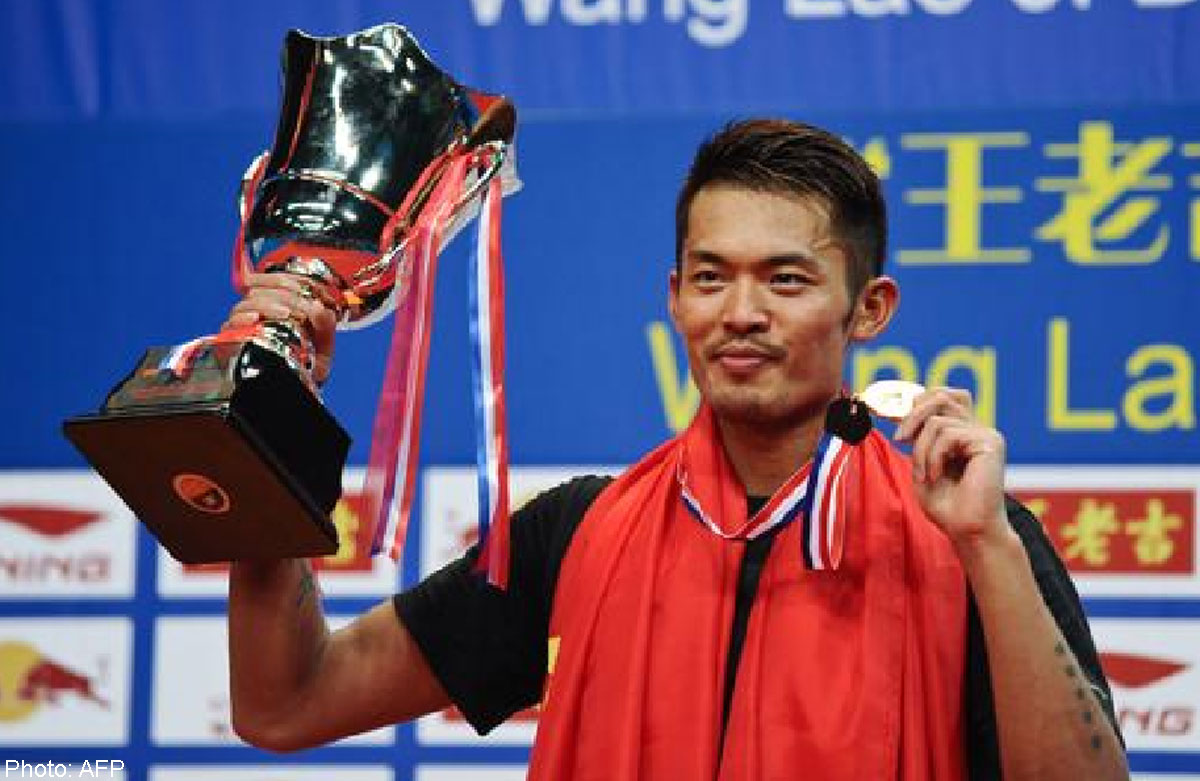 Badminton fans are in for a long wait before a rivalry as gripping as the one between Lin Dan and Lee Chong Wei comes round again.
Many within the professional circuit are struggling to name another pair that can hold court in the same way the Chinese ace and Malaysian great have done.
The two have met 31 times on the Badminton World Federation circuit, with Lin outfoxing his arch- rival 22 times.
Former Indian shuttler P. Gopichand, the 2001 All England champion, told The Sunday Times: "There is no clear segregation among the younger players.
"I don't see much rivalry at the moment; the players now are pretty much at the same level.
"I think there will be a time when (another rivalry) will come but I don't see that now," added Gopichand, who now coaches the likes of Saina Nehwal and P. V. Sindhu.
Lin, nicknamed Super Dan, is considered one of the greatest in the sport.
The 30-year-old has won every major title, including the Olympics, world and Asian championships, Thomas Cup and Asian Games.
Twice, in fact.
While yet to formally announce his retirement, he has largely taken a step back from the professional game and has not played in any high-level events this year.
Lee, 31, has long held the world's top ranking and looks set to continue his reign.
Said Singapore's Ronald Susilo, who remains the only shuttler to have beaten Lin at the Olympics (2004): "It's sad to say but I think the level of badminton now is not as high as it was before.
"Chong Wei is the only one standing out now and he will continue to dominate.
"There will be other rivalries but it won't be like how it was between him and Lin Dan."
Vietnam's Nguyen Tien Minh, ranked 10th in the world, said: "The better players right now would be Chen Long (of China) and Kenichi Tago (of Japan).
"But they are not as consistent."
For Gopichand, the golden generation of Lin, Lee, Indonesia's Taufik Hidayat and Denmark's Peter Gade will be hard to replace.
He said: "I personally miss all four of them and, unfortunately, I don't know when else after this we will have that kind of a badminton era."
Still, that is not to say that the sport will suffer.
Gopichand pointed to how the sport was lifted in the 1980s by personalities such as Liem Swie King (Indonesia), Prakash Padukone (India) and Morten Frost (Denmark) but endured a period without any stars until the likes of Hariyanto Arbi and Alan Budikusuma (Indonesia), as well as Rashid Sidek (Malaysia) came along.
"There are more champions like Ratchanok Intanon (Thailand) and Saina coming in so there is growing interest from more countries," he said.
"The sport will be okay but people who've seen the sport deeply, they will miss these personalities."
This article was published on April 13 in The Straits Times.


Get a copy of The Straits Times or go to straitstimes.com for more stories.