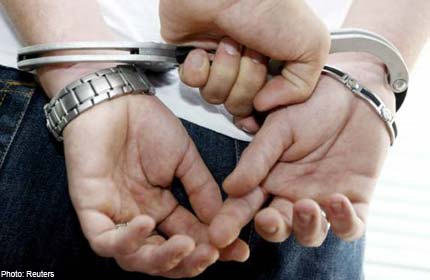 KUALA LUMPUR - Three young Malaysian handball players have been charged with raping an official at a national tournament, a government lawyer said Thursday, in a case that has shocked the country's sporting fraternity.
The alleged gang-rape of the female official has sparked widespread public anger, as officials demanded tough punishment for the perpetrators.
The victim was a communications liaison officer for the Federal Territories girls' handball team at the recent inter-state Malaysia Games.
Deputy public prosecutor Tan Gin Han said the court had set August 20 for a judge to announce a possible trial date.
The three players - aged between 18 and 19 - pleaded not guilty, he told AFP.
Tan said the three who were charged in the sessions court were: Adib Adha Ismail, Megat Farzeril and Mohammad Shaizzad.
The trio were freed on bail despite objections from the prosecutor, defence lawyer Suraj Singh told AFP.
The incident was said to have occurred in the early hours of July 4 in a room at a games village during the ongoing competition.
It was reported that the 19-year-old victim was semi-conscious at the time.
The Star newspaper had said that before the alleged rape, the young woman had left the games village to have alcoholic drinks with several handball players.
If found guilty, the three accused face a maximum 20 years in jail and whipping by a cane.
Peter Velappan, former Asian Football Confederation general secretary, Wednesday said the "outrageous" incident was the first of its kind in Malaysian sports and had tarnished the country.
Offenders must face "severe punishment", he said.