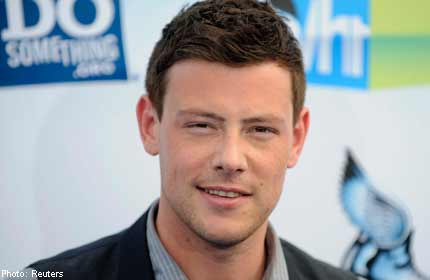 VANCOUVER - Canadian actor Cory Monteith, heart throb of Fox's musical-comedy television series Glee, was found dead on Saturday at a hotel in Vancouver, Canada, police said.
There were no signs of foul play, they said, and the cause of death was not immediately apparent.
Paramedics responding to an emergency call found Monteith, 31, dead at the Fairmont Pacific Rim Hotel in the city centre, Vancouver Police Department acting chief Doug LePard told a news conference.
In April, a representative for Monteith, whose Glee character Finn was a high school football player turned enthusiastic glee club - or musical group - singer, said the actor was at a rehabilitation facility for an unspecified substance addiction.
Monteith had checked into the Fairmont Pacific Rim Hotel on July 6, and was due to check out on Saturday, LePard told reporters. Others were in the hotel room with Monteith on Friday night, but evidence - including his fob key entries - indicates he returned to his room by himself early on Saturday and was alone when he died, police said.
LePard said he wanted to offer condolences "to the family, friends, castmates and millions of fans of Mr Monteith".
Monteith's spokesman Melissa Kates said in a statement: "We are so saddened to confirm that the reports on the death of Cory Monteith are accurate." An autopsy was set for Monday, LePard said.