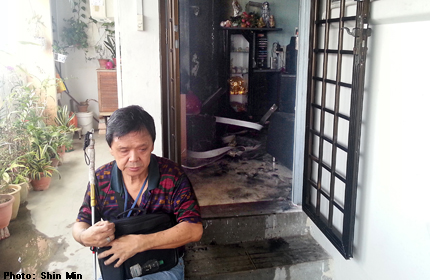 SINGAPORE - A fire at a 10th floor unit in Block 234, Tampines Street 21, destroyed most of the items in the three-room flat.
Witnesses said the blaze started from candles on an altar in the living room.
The 63-year-old blind masseuse who lives there with his wife, 60, and daughter, 21, said their furniture was donated. No one was injured in Monday's incident.

Get The New Paper for more stories.