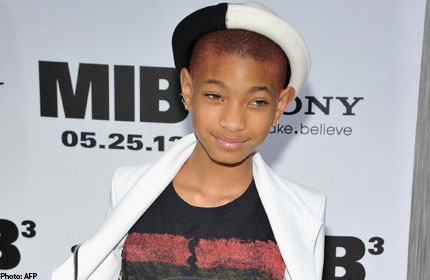 UNITED STATES - If you are 12 years old, it may not be such a good idea to be singing about a Summer Fling.
Willow Smith, actor Will Smith's youngest daughter, has released a new track and music video of that name which has been deemed inappropriate by fans.
The video portrays her "fling" with a much older boy, while the song has lyrics such as "It's just a couple months but we do it anyway", "Don't really care what we do tonight" and "Good night kisses if the mood is right laying by the beach with you wishing this will never end."
The new single has caused quite a stir on Twitter.
Critics took to the social media platform with comments such as "Someone needs to remind Willow Smith that she's 12" and "Willow Smith's 'Summer Fling' is totally inappropriate. If my 12-year-old walked the beach at midnight (with) her older boyfriend, we'd have problems."