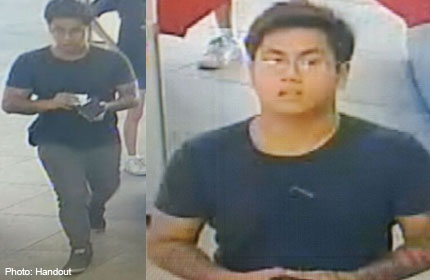 SINGAPORE - Police are looking for the man in the photograph to assist with investigations into a case of loanshark harassment reported in the area of Bishan Street 12 on July 4, 2013 at about 2.46 pm.
The man was last seen wearing a black round-neck T shirt, grey jeans and dark coloured shoes. He was also seen carrying a sling bag.
Anyone with information is requested to call the Police Hotline at 1800-255-0000.
You can also submit the information online at https://app.spf.gov.sg/CrimeStopper/CrimeStopper.aspx. All information will be kept strictly confidential.