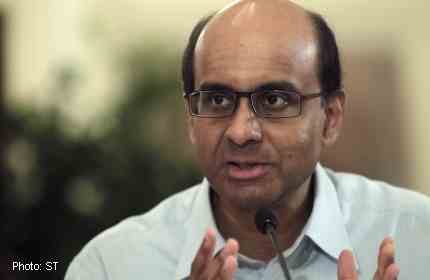 Low-income single women with young children are among the most vulnerable in Singapore and they need a complete societal support network to help them, said Deputy Prime Minister Tharman Shanmugaratnam at the launch of a handbook on the experiences of Project Athena, written by Institute of Policy Studies research fellow Mathew Mathews.
The book addresses issues faced by low-income Indian single mothers to help social workers better understand their needs. It was put together using data from 441 low-income single mothers.
Project Athena is a Singapore Indian Development Association (SINDA) support group for single mothers.
He outlined areas to help poor single mothers, a group whose needs are emotional, he stressed, since they have to recover from the trauma of their divorces.
At another SINDA event about 400 participants turned up at its first pre-school festival held on July 13 at the Sky Deck of the Singapore Flyer. The main purpose of the festival was to equip parents with a deeper knowledge of the importance of a pre-school education.
Parents, with children in tow, checked out the booths from the Health Promotion Board (HPB), National Library Board (NLB), Dyslexia Association of Singapore (DSA) and preschools such as PAP Community Foundation, Modern Montessori and MindChamps International.
There were talks by HPB, NLB and DSA that covered the literacy, cognitive and nutritional aspects of children. And entertainment by local artistes from Vasantham Central who sang and danced for the crowd.