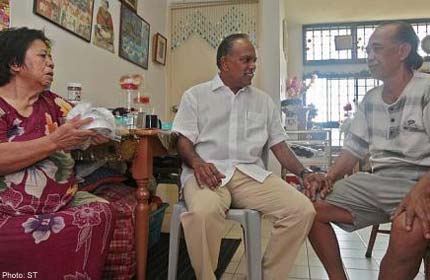 SINGAPORE - Foreign Minister K. Shanmugam said he will ask for a clarification on the "contradictory signals" from the Indonesian government regarding the list of Singapore-linked companies which apparently use fire to clear land.
He also intends to ask the authorities there to provide evidence to Singapore as soon as possible.
This comes after an Indonesian presidential aide said last Friday that two firms with links to Singapore - Jakarta-based Sinar Mas Agro Resources and Technology (Smart) and Asia Pacific Resources International (April) - were named as having plantations within the area where hot spots are.
But Environment Minister Vivian Balakrishnan has also said that when he met his counterpart Balthasar Kambuaya on the same day, he was told by the Indonesian Environment Minister that none of the eight companies identified by the Indonesian authorities was Singaporean.
"We need clear clarification and a clear statement from Indonesia together with evidence, because the companies which have been named all denied any involvement," said Mr Shanmugam on Sunday, before giving out masks to residents of studio flats in Yishun.
"They said they are prepared to take people down to their plantations. So who do we believe? And before we can take any action there's got to be evidence, and Indonesia is best placed to give us the evidence."
Earlier, Mr Shanmugam, who also holds the law portfolio, had pointed out that "serious" issues of jurisdiction and international law need to be considered, and he has asked the Attorney-General to look into what can be done to such companies if there is proof that they contributed to the haze.
On Sunday, Dr Balakrishnan confirmed this when he told reporters: "We are discussing with the Attorney-General's Chambers whether we may need to make some changes to our own legislation so we can take action against companies who cause trans-boundary haze."
Meanwhile, an article on Indonesia news site Detik.com quoted the country's Forestry Minister Zulkifli Hasan as saying that there has so far not been any strong evidence that two paper companies - April, which is headquartered here, and Asia Pulp and Paper, which is supplied by Smart - were responsible for burning forests in Riau.
jalmsab@sph.com.sg
zengkun@sph.com.sg