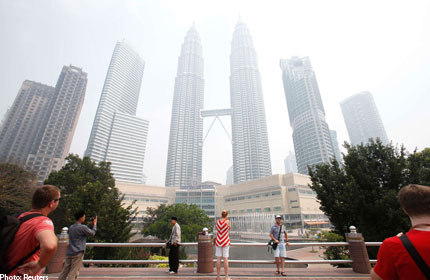 KUALA LUMPUR: Tourism in Malaysia has not taken a dip despite the haze, said Tourism and Culture Minister Datuk Seri Mohamed Nazri Abdul Aziz.
"Our statistics show the number of tourists has not dropped. The haze has not affected tourist arrivals so far, not at all," he said during a visit to the Wedding Works Promotion event at Kraftangan Malaysia here.
Previously, Mohamed Nazri said tourist arrivals recorded a 15.9% growth in the first quarter of this year, with 6.4 million tourists as compared to 5.5 million in the same period last year.
For more haze updates from AsiaOne, click here: