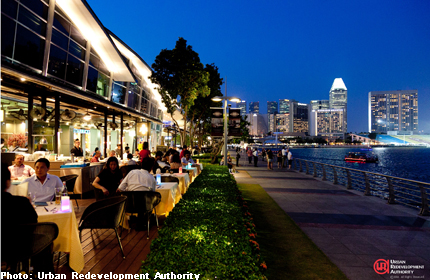 SINGAPORE - Ms Tan Hsueh Yun's sentiments that outdoor dining areas bring buzz to the Singapore River and make our cityscape more vibrant ("Room for some spillage at the riverside?"; last Wednesday).
At the same time, as Ms Tan has mentioned, various infrastructure improvements have been made to make the area more pedestrian-friendly.
What we aim to achieve at the Singapore River is similar to the waterside dining experiences at Quayside Isle, Sentosa or One Fullerton today, where restaurants and cafes operate outdoor dining areas for people to enjoy dining by the waterfront, while ensuring there are clear and spacious walkways for pedestrians and joggers.
The intention behind the revised outdoor dining guidelines along the Singapore River is to create a harmonious co-sharing of public spaces along the riverfront.
Fun Siew Leng (Ms)
Group Director (Urban Planning & Design)
Urban Redevelopment Authority

Get a copy of The Straits Times or go to straitstimes.com for more stories.