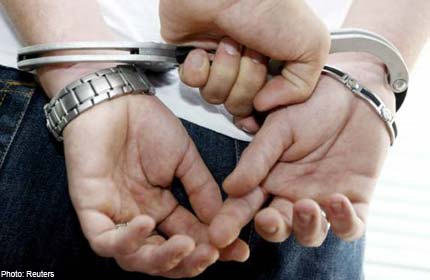 PETALING JAYA - Harsher punishments must be imposed to deter pangolin poachers from dabbling in the highly-lucrative illicit trade, said wildlife trade monitoring network Traffic Southeast Asia.
Its senior programme officer Kanitha Krishnasamy said this was still lacking although Malaysia had among the strongest wildlife protection laws in the region.
"Pangolin smugglers are often found guilty when prosecuted, but the severity of the penalties is the problem.
"Based on court observations, prosecutors are not fighting as strongly for our wildlife as they should, resulting in criminals getting away with a mere slap on the wrist," she said.
Under the Wildlife Conservation Act, the maximum fine for hunting totally protected wildlife including pangolins, is not more than RM100,000 (S$39,000), not more than three years' jail or both.
Kanitha pointed out the case of ex-policeman Muhammad Norazzuan Ahmad Zahari, who was caught trying to smuggle 18 pangolins across the Malaysia-Thailand border at Bukit Kayu Hitam in September 2012.
He was found guilty in January on all four counts, which carried a total maximum jail term of 24 years but was sentenced to a total of 36 months in jail, with no fines imposed.
In addition, he only needs to serve 12 months in jail as the sentences were ordered to run concurrently.
"So for all intents and purposes, a law that was designed to impose punishments of up to 24 years' jail had its worth diminished to one year," she said, stressing the need for prosecutors to make a strong case against wildlife smugglers.
In contrast, she said a Malaysian, Ng Soo Heong, had been sentenced to life imprisonment in China for smuggling 2,090 frozen pangolins and 1,800kg of scales from Malaysia to Guangdong on June 6, 2010.
"Although China is the largest market for the pangolin trade, its Government has been cracking down strongly on captured traders. Its stiff penalties are sending a strong deterrent message to traders," she said.
"The authorities must also continue efforts to root out the kingpins of the pangolin trade.
"Based on the seizures, those captured are usually the middleman and it is obvious that some of them are being bankrolled," she noted.