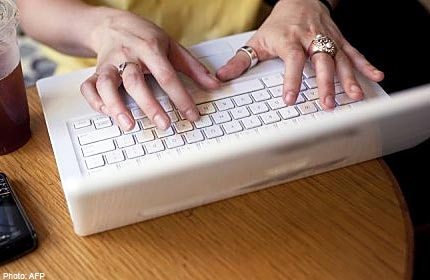 Online social media has become a favourite platform for users to express their opinions and share experiences - from mundane day-to-day activities up to the sharing of recipes, pictures, jokes and opinions on a variety of issues.
However, the free-flow of information on such platforms has also opened the floodgates for the offensive, says Associate Professor Datin Dr Norizan Abd Razak, head of E-community Research Centre at Faculty of Social Sciences and Humanities in Universiti Kebangsaan Malaysia.
"Offensive content does not necessarily come in the form of words. As members of society, most (if not all) of us already know the sort of words that will be offensive to the public. This can be expressed in multimedia format, like audio, video and also pictures or graphics. What one regards as offensive is based on a person's culture and tolerance," she adds.
Asked for her opinion on reasons people resort to posting offensive material on social media, Norizan cites two: A crave for attention and those with no sensitivity towards others.
"If such online behaviour is not addressed properly, it will be repeated and the public will be offended repeatedly," she says.
Norizan says if current laws cannot cover this particular cybercrime, then it is high time they are reviewed.
"The freedom to express one's opinion or thoughts shouldn't be construed as the freedom to publish lies, offensive graphics and media, and misappropriation of online content," she says.
She suggests relevant authorities and service providers to adopt technologies to keep offensive behaviour online in check, and bolster social harmony against a multicultural backdrop
"We have to be updated and be well advanced in the use of technology. Detection software can be developed to ensure that the use of certain words, graphics, pictures, songs, and video can be scanned. If the content is deemed offensive based on collective definition, the online content should be barred. Though investment would be hefty, the authority and those in charge must continually check, evaluate and scan online content," says Norizan.
Online, things spread quickly
Online content spreads fast, she says. "So we need to double our effort in managing online content and evaluate what is being published online 24/7. If not such incidents will just continue to multiply and intensify and this will create disharmony among members of society."
Another effort to look into is to start imparting cyber ethics at early education and educate the public on the do's and don'ts of online communications.
"What to write, how to write and what to share and publish must be taught in school and at home. The issue of online etiquette has been overlooked. There must also be a more serious effort to promote a multicultural society via numerous activities at all levels," she says.
Social medai is useful but not trustworthy
According to Dr Faizal Kasmani, deputy director of Strategic Communication Centre, Universiti Sains Islam Malaysia, while social media is an excellent communication tool, it cannot be trusted fully.
"If you do, you may be living in a social media bubble that is devoid of reality," he says.
Faizal adds that while there are many good things that has come out of social media, we have to remember that it is an open platform and everyone can use it to their own advantage. "It is open to manipulation," he adds.
Based on research on the use of social media that he conducted since the last election, the public uses social media particularly Twitter and Facebook for entertainment, learning and sharing new information. The research also showed that 13.3 million or 45.5 per cent of the population use Facebook.
"I believe most social media users around the world, including people here, are more inclined to use FB and Twitter for entertainment. If we look at the usage of the most popular political hashtag, #pru13, during the recent general election and remove tweets from politically active users who may have their own political agenda, most of the original Twitter posts were about wishing each other, posting pictures of their inked fingers, or telling jokes remotely related to the election. This is what we mean by low-awareness users, those who may initially use FB or Twitter mainly for social networking or entertainment," he says.
"However, because they are being exposed to political information from other users, posts or statuses, they become part of the conversation and are exposed to more important issues and events," Faizal says.
He also notes another unique aspect regarding local social media usage. "Our society is based on collectivism rather than individualism, a concept commonly associated with Western society. By collectivism, it means people here are living in a society in which individuals can expect their relatives or members of society to look after each other. In other words, we are a friendly, sharing and giving society," he notes.
Dos and don'ts of social media
Dr Faizal Kasmani says there are six categories of communication on social media.
1. To share information
2. To complain or offer opinion
3. Post random statements
4.Inform others about their activities
5. Ask questions
6. Relate anecdotes about yourself or others.
He believes the key to the dos and don'ts of social media is simply common sense.
DO
1. Be friendly.
"Do occasionally visit your friends' page just to learn what they are doing. Say hi, drop a few words, like their statuses or pictures. Be generous on social media rather than be aloof," advises Faizal.
2. Use social media to expand your professional circles.
"You will be surprised how you can leverage social media to help in your professional tasks, meeting professionals and communicate with them and even get your dream job," he suggests.
DON'T
1. Share information - especially pictures - with those you don't trust.
"You don't want your risque personal pictures all over Google images. That is still OK when you are a 19-year-old college student, but you'll regret it when you are a 40-year-old director of a company and your subordinates use your dodgy FB pictures as the butt of joke," Faizal says.
2. Pour your emotions on social media.
"People have lack of empathy when they read your messages or statuses sulking on FB or Twitter. You don't look cool. You just look silly and deranged," he says.