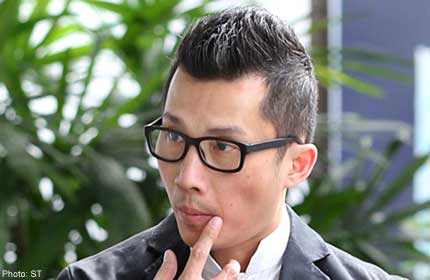 A bussiness school owner who cheated three banks as part of a study-loan scam was sentenced to two years and 10 months in jail.
Benny Yap Chee Mun, 42, betrayed no emotion when the judge passed the sentence in a district court.
He is appealing against both his sentence and conviction in April for conspiring and helping to cheat the banks into lending $145,550 to people who were not students.
Yap committed the crime by providing the banks with letters of offer or acceptance from Brookes Business School. These purportedly showed the borrowers had secured places in his school, which is now defunct.
He and education agent Ron Go Boon Chai, 39, pocketed substantial chunks of the loans before handing the rest to the people who needed the money and had gone along with the scam.
Yap's lawyer Shashi Nathan yesterday asked District Judge John Ng for a jail term of two years and four months, saying Yap was remorseful and sorry for the way things had turned out.
Mr Nathan also said Yap should receive a lower sentence than Go, who was given five years' jail in February last year. The reason: He had played a less significant role while Go had "practised the deception" by coming up with the plan, finding the "students" and obtaining other supporting documents.
Deputy Public Prosecutor Hon Yi, however, asked for about four years' jail. He argued that Yap was a "critical part" of the scam since the loan applications could not have been approved without the school's acceptance letters that he had provided. And unlike Go, he had not pleaded guilty at an early stage.
Yap's bail was raised yesterday from $600,000 to $700,000 because of the conviction. He has 312 other charges against him, including offering dud degrees. A pre-trial conference has been set for Aug 13.

Get a copy of The Straits Times or go to straitstimes.com for more stories.