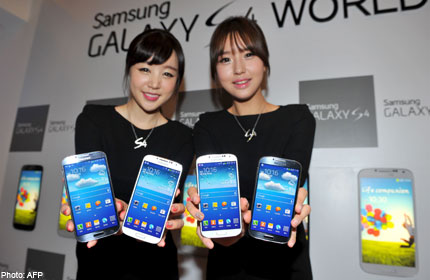 SEOUL - Samsung Electronics Co Ltd sold 76 million smartphones in the second quarter, expanding its market share to 33.1 per cent, Strategy Analytics said on Friday.
Overall, the global smartphone market grew 47 per cent to a record 229.6 million, the research firm said.
Second-ranked Apple Inc saw its market share shrink to 13.6 per cent after selling 31.2 million iPhones, as smaller rivals such as LG Electronics Inc, ZTE Corp and Huawei Technologies Co Ltd seized larger slices.