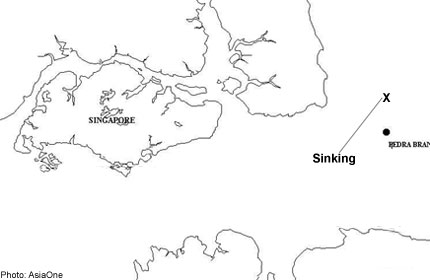 SINGAPORE - Search and rescue (SAR) operations for 8 missing crew members of the capsized Mongolian-flagged barge Guo Liang 677 continued for the fourth day Saturday.
The Maritime and Port Authority of Singapore (MPA) has been co-ordinating the SAR operations since receiving report of the incident on 24 July 2013.
The incident happened in Singapore waters about 7 nautical miles north of Horsburgh Lighthouse.
As of 1830 hours (6.30pm Singapore time) today, the SAR operations has involved a total of two Super Puma helicopters and two Fokker-50 Maritime Patrol Aircraft from the Republic of Singapore Air Force (RSAF), four patrol vessels from the Republic of Singapore Navy (RSN), four Police Coast Guard (PCG) patrol craft, divers and two diving support vessels from Resolve Salvage & Fire (Asia), and 91 passing commercial vessels.
spanaech@sph.com.sg