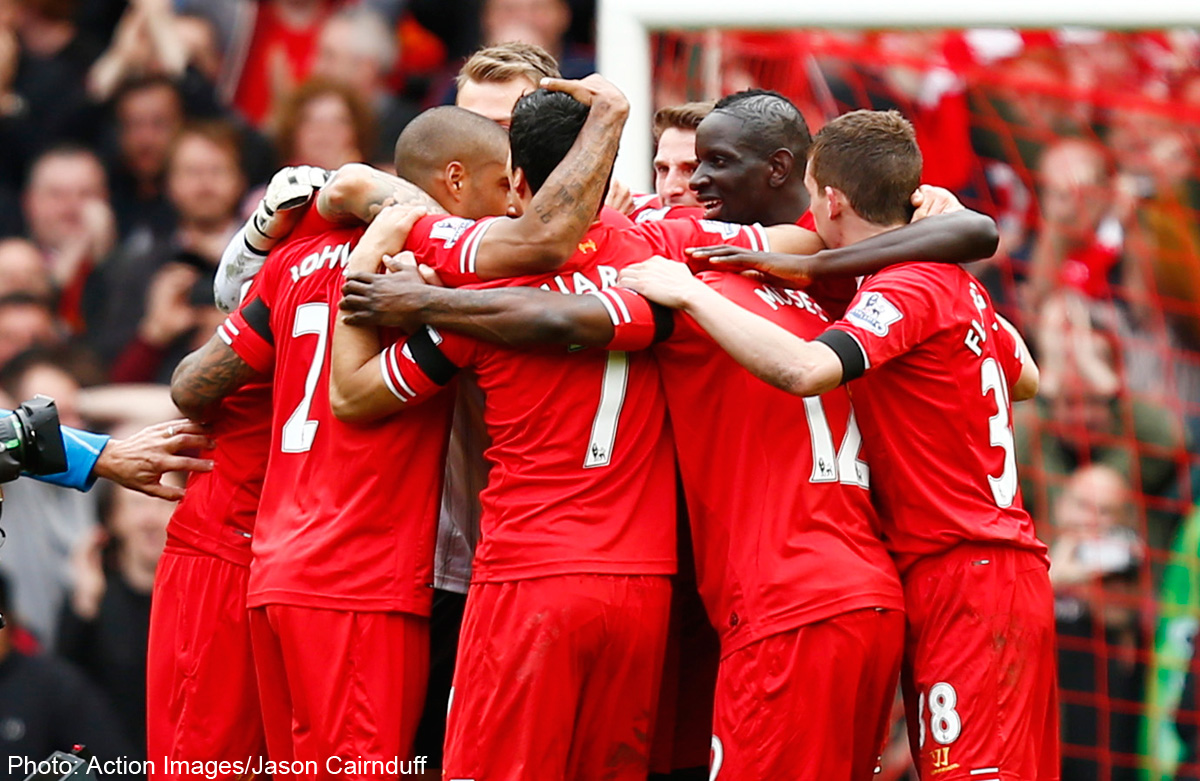 Real work has come early.
The English Premier League season doesn't start until Aug 16, but the gloves will come off for two of the biggest rivals in the unlikely setting of Miami this morning (Singapore time).
It's Liverpool versus Manchester United in the International Champions Cup final at the 76,000-capacity Sun Life Stadium.
This is no ordinary pre-season fixture. The rivalry alone guarantees an all-out assault from both fronts, and the Reds of Liverpool and the Red Devils of Manchester won't be taking any prisoners.
United are baying for blood, and midfielder Darren Fletcher has admitted as much, after the club lost home and away to their most hated rivals last season.
Revenge may only be symbolic if United win, but it will also be the best way to signal their intention of getting back among the top after finishing a shocking seventh last term.
Reds' manager Brendan Rodgers will surely also not entertain the notion that this is just a friendly, either.
Louis van Gaal, a veteran of the big leagues and no newcomer to high-profile clashes, is about to find out for himself what kind of occasion it is when the English game's two biggest foes meet.
Like it or not, the pressure's already on for both teams, and the two managers.
Van Gaal may have laconically said "it is better to win than lose" in the pre-match build-up, but the psychological edge gained by victory will be immense, and the Dutchman will know it.
United fans want to erase the memories of David Moyes' 10-month stewardship as quickly as possible.
HUGE BLOT
More than at any other time, their abysmal performance last season is a huge blot on their otherwise sterling Premiership record, and the two losses to the Merseyside club - 1-0 at Anfield and 3-0 at Old Trafford - were hard to stomach.
Those defeats were illustrative of their demise. For the first time in Premiership history, United finished outside of the top three. And they did so with a brand of football so staid that they deserved to finish where they did.
The upcoming campaign is all about getting back on track.
A Champions League spot is the coveted prize. A league trophy is dreamed of but, right now at least, not talked up. Van Gaal has been making all the right noises since he arrived.
After Moyes' reign, United fans clamoured for a manager with the right credentials and reputation and the club's headhunters couldn't have found a better-qualified man this time.
The team's performances and results in the pre-season build-up have been encouraging, and the 3-1 win over Real Madrid last Saturday was testament to how much the mood in the squad has changed.
The psychological fillip of a victory over Liverpool cannot be underestimated.
On the other hand, a setback so close to the start of the new campaign can potentially re-sow the seeds of doubt that ravaged the club during Moyes' time.
Likewise, for Liverpool. For much of last season the Reds were in stunning form, playing scintillating football as Luis Suarez ran riot. They so nearly ended their title drought, but self-destructed in the final moments and let slip a first league crown since 1990, eventually finishing second.
Rodgers' plan to build on the foundations is unmistakable.
To cope with the additional demands after qualifying for the Champions League, the Northern Irishman has beefed up his squad considerably.
The purchase of Rickie Lambert, Adam Lallana, Dejan Lovren, Lazar Markovic, Divock Origi and Emre Can is his way of saying there is life after Suarez, who has galloped off to Barcelona.
Skipper Steven Gerrard thinks they are poised to make another charge for the Premiership crown.
Their performance against United will give us a peek into what they're made of.
Never has a friendly played between two Premiership clubs in the United States taken on this much significance.

This article was first published on August 5, 2014.
Get The New Paper for more stories.