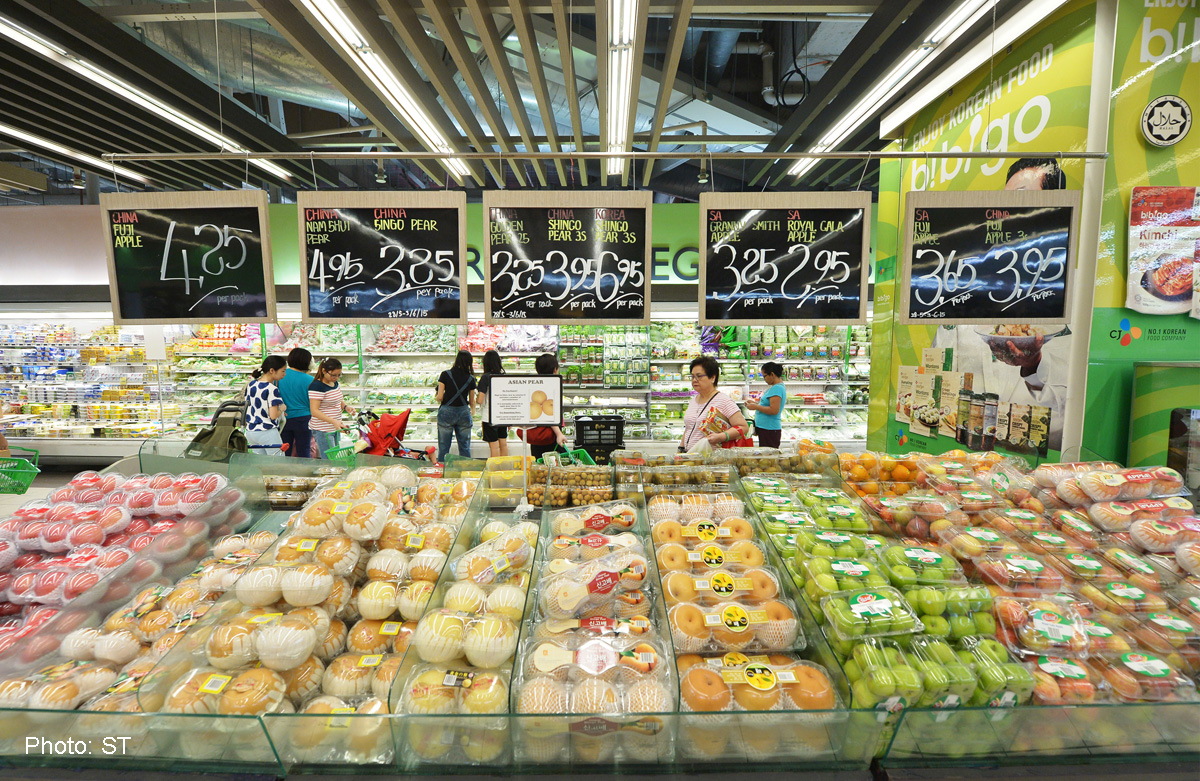 SINGAPORE - Consumers can now buy packages of sliced fruit and vegetables at marked down prices, as part of supermarket chain NTUC FairPrice Great Taste Less Waste Selection initiative.
The initiative is aimed at reducing instances where such produce are discarded because they do not look good or are near expiry.
Before this, marked down prices only applied to seafood and chilled meats after they have been displayed for a day.
This initiative will start off at its seven hypermarkets before eventually being rolled out to its other supermarkets.
It was piloted over the last week with encouraging results. Ninety per cent of repackaged fruit and 70 per cent of repackaged vegetables were sold.
"I believe we are on the right track and I believe also with all these public education going out consumers will realised that there is nothing wrong (with these blemished products)," said Mr Seah Kian Peng, chief executive of NTUC FairPrice.
FairPrice also launched the industry's first Food Waste Index on Thursday, which will be used to measure the total food waste produced at its stores across the island.
The new index is part of its Food Waste Framework, which was announced in October 2014. It was introduced to combat food waste through 3Ps - public education, processes, and partnerships.
It is meant to help FairPrice track its progress on its various food waste reduction initiatives under its Food Waste Framework.
Mr Seah said the index will provide a more structured and sustainable approach to tackling the food waste problem. Beyond this FairPrice will explore the possibility of processing food waste into compost.
According to National Environment Agency statistics, 788,600 tonnes of food waste was generated in 2014, which accounted for 10 per cent of total waste.

This article was first published on May 29, 2015.
Get a copy of The Straits Times or go to straitstimes.com for more stories.