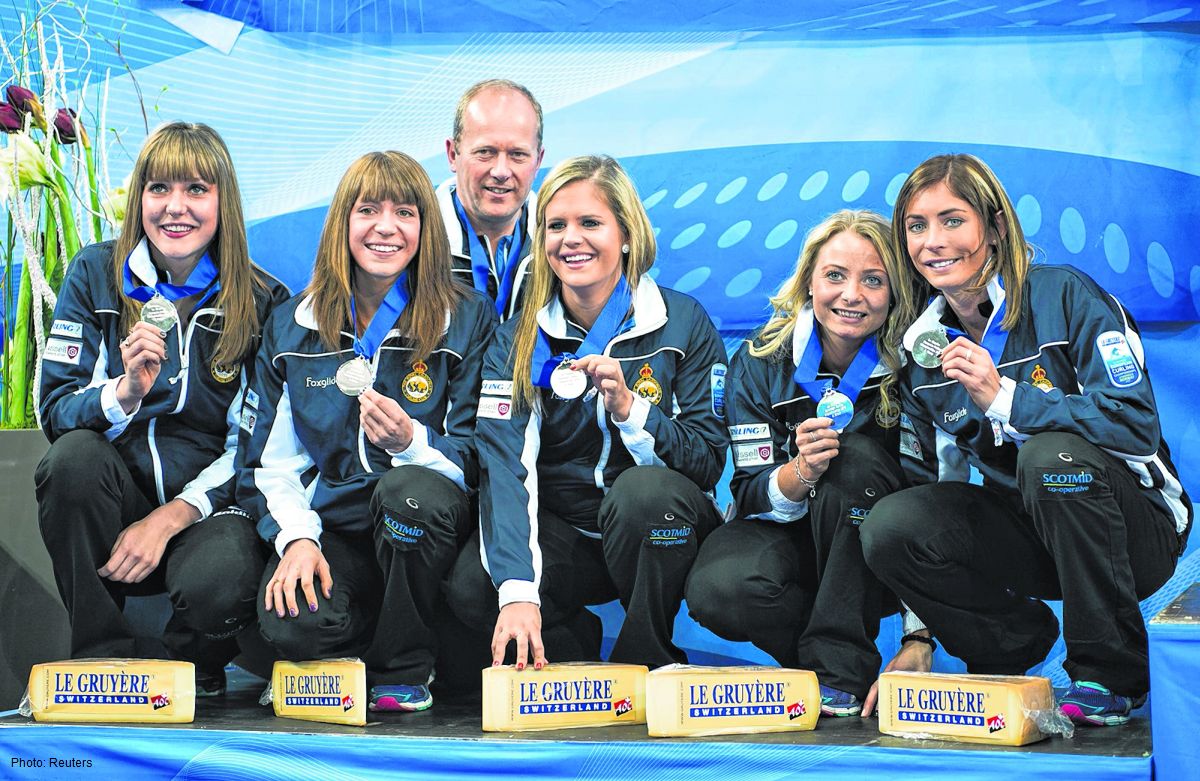 SOCHI, Russia - British women's curling skip Eve Muirhead said Friday that her native Scotland needs better facilities to attract more top-class events to the home of the world champions.
Muirhead, 23, led Scotland to victory over 2010 Olympic gold medallists Sweden at last year's world championships and finished as runners-up to the same opposition at the European championships in November.
But despite the recent success, Muirhead - whose rink competes for Britain at the Olympics - acknowledged there is a shortage of first-class ice in Scotland compared with other leading curling nations.
"A really important thing is ice conditions at a lot of the rinks. When we travel to Canada we get fantastic ice conditions all the time and you get fantastic competition," said Muirhead.
"In Scotland there's probably a handful of rinks that can produce really good ice," she said, adding that better facilities would attract more top teams and boost the sport.
Muirhead welcomed an early clash on Monday against two-time Olympic defending champions Sweden.
"Sweden are one of the top teams here but for us I think it's a good thing that we're starting off against one of the top-seeded teams," she said. "We've got to go out there and bring our A game when we play them."
One of the team's coaches is Rhona Howie, who won gold for Britain at the 2002 Salt Lake Olympics.
"The pressures are there in all situations, whether you're an athlete or a coach or doing commentary.
It doesn't matter what your involvement is in an Olympic Games, there's always that pressure," said Howie, who competed under the surname Martin in 2002.
"In 2002 the pressure was on me to perform but now the pressure is on the players and it's in their hands. It's out of my control as a coach when they're on the ice."