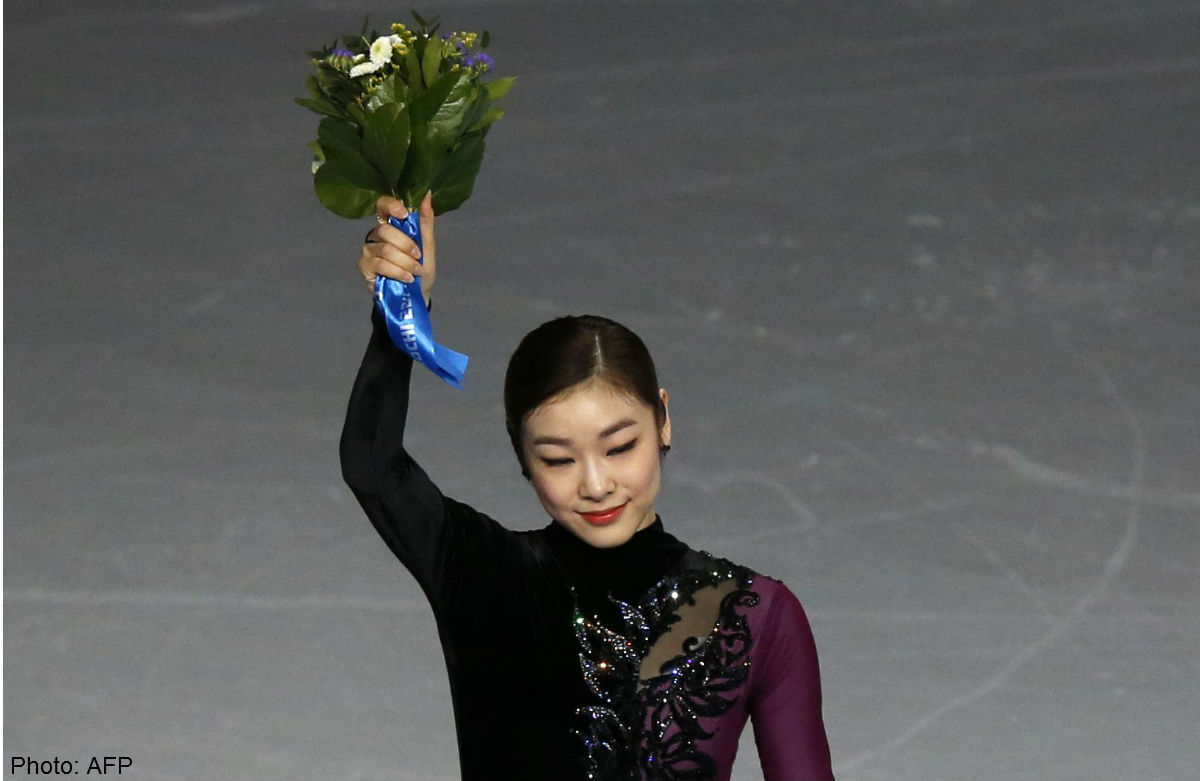 SOCHI - Kim Yu-Na said she was swamped with emotions when she realised she had been dethroned as Olympic champion despite a flawless performance in Sochi - but admitted she was "relieved it was over".
Shortly afterwards the South Korean - dubbed "Queen Yu-Na" by her adoring fans - confirmed she was retiring from competition as she had previously said she would.
The 23-year-old took silver behind Russia's Adelina Sotnikova, who won the host nation's first ever women's Olympic figure skating gold on a night of high drama at the Iceberg Skating Palace.
For Kim, it was in sharp contrast to the fairytale of the 2010 Vancouver Games, where she dazzled the judges and held the audience spellbound with a world record-breaking performance.
Last to skate on Thursday, she watched in tears as the scores came up putting her second, 5.48 points behind the four-time Russian national champion.
"First of all, I was the last one so I couldn't see how the other athletes did so I couldn't anticipate the results but I felt really relieved that I didn't make any mistakes," said Kim.
"A lot of different feelings were coming to me. The biggest feeling was that I felt relieved it was over."
When asked about whether she was surprised at the difference in scores in the free skate, Kim, who held a narrow lead after Wednesday's short programme, said it was a matter for the judges.
"The scores are given by the judges so I'm not in the right position to comment and there is nothing that will change with my words," she said.
"The most important thing for me is to participate in these Games," added Kim, who had been bidding to become just the third woman to win back-to-back titles after Norway's Sonja Henie, triple winner between 1928 and 1936, and Germany's Katarina Witt in 1984 and 1988.
The road to Sochi was not easy. Kim took 18 months off following her Vancouver triumph and her build-up to the Olympics was hampered by a right foot injury.
She admitted she had struggled after her captivating performance at the 2010 Olympics to find the motivation aim for another gold in Sochi.
"It was different from Vancouver because there was no obvious goal," said Kim, the reigning world champion.
"That was the difference from Vancouver because at the time I could die for gold in the Olympics but that desire, the strong wish was not as present. The motivation was a problem, I think."
Kim, whose retirement will leave a gaping hole right at the pinnacle of the sport, said she did not have any set plans for the future.
"It's true the Olympics in Sochi was my last competition," she said, adding she had a "performance" in May to prepare for and a busy schedule in South Korea.
"After that I do not have any particular plans," she said. "I just want to rest. That's my desire right now."