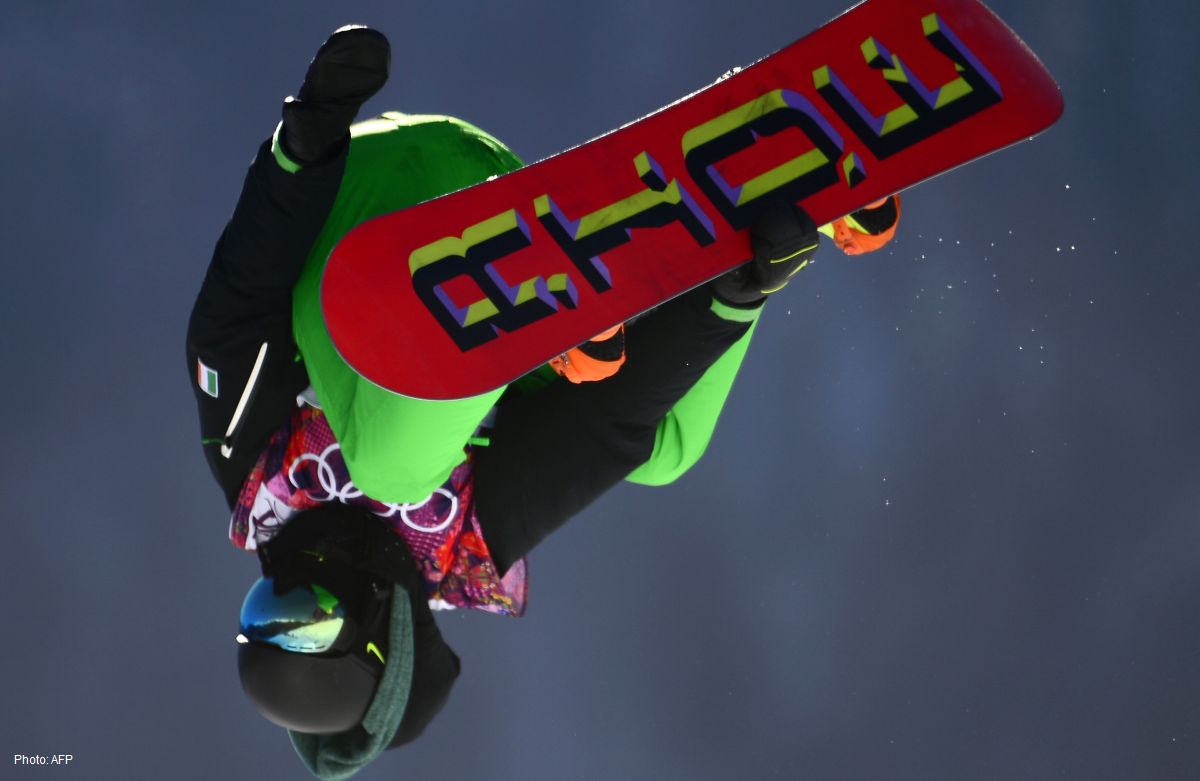 ROSA KHUTOR, Russia - The doctor father of teenage snowboarder Seamus O'Connor has one overriding ambition when his son takes to the course - that he reaches the bottom safely.
The 16-year-old's father, Kevin O'Connor, was horrified when Seamus first became fascinated with the daredevil sport but is determined not to stand in his way, even with many riders nervous at the size of the slopestyle jumps at Rosa Khutor.
Despite a keen awareness of the inherent dangers of snowboarding as a medic who specialises in treating brain injuries, O'Connor senior is determined to let his son - competing in Sochi for Ireland - live out his dreams.
"All I care about for Seamus is that he gets to the bottom safe," said Kevin.
"So I'm a proud, happy dad. He's at the Olympics and he's competing in both events (slopestyle and halfpipe).
I think that's a great accomplishment, especially at just 16 years of age."
"I would never have chosen this sport for him but you cannot wrap up kids in cotton wool," he added. "I serve people who were just in the wrong place at the wrong time. You can get hit by a car while crossing the road."
Seamus O'Connor was just 12 years old when practising tricks at his local snowpark near the family home in Utah on New Year's Eve 2009 when barely 100 yards away highly rated American boarder Kevin Pearce crashed and suffered a career-ending brain injury on the halfpipe.
In January 2012 O'Connor, by now a professional snowboarder, was standing close to Canadian freestyle skiing champion Sarah Burke when she crashed at that same Park City halfpipe, an accident that later resulted in her death.
Yet his enthusiasm for the sport was not quashed and his father, who moved to the United States 35 years ago, just accepted the inevitable.
"I hoped he might get wet and decide to go off and do something else, but he had a passion," he said.
"He has one older brother and sister and it was not the same with them. He had the passion since he was three-and-a-half. You can't train that. You've either got it or you haven't. He was born with it."
Seamus is one of just five riders competing in both slopestyle and halfpipe events at the Sochi Games. Superstar Shaun White - who described the slopestyle course as "intimidating" - pulled out of that event.
"It definitely makes it a lot more difficult to train and compete in both," said Seamus.
"It's putting more pressure on myself. It makes you unusual - there's only five of us doing it I think. Six with Shaun before he pulled out." O'Connor can count on some local support as his mother Elena is Russian.
"Her family are from just up the road and she is here volunteering as a translator," said the senior O'Connor.
"We thought it was quite poetic that Seamus was born in the US to a Russian mother and Irish father. He's an American riding for Ireland in Russia, the country of his mother."