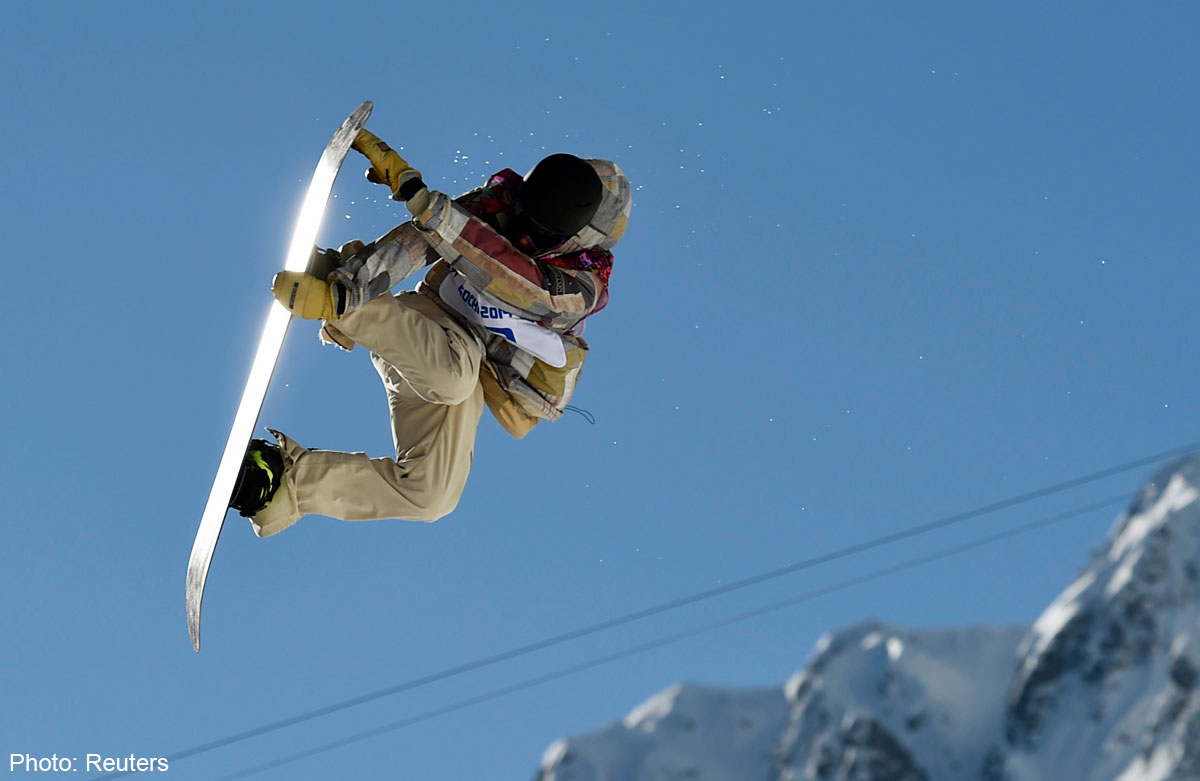 ROSA KHUTOR, Russia - They're the free spirits of snowboarding and freestyle skiing, the ragamuffin rock and rollers whose brash gatecrashing of the Olympics shook up the long-standing sobriety of the Winter Games.
But with corporate sponsors recognising the market value of the sports to an audience weaned on the X-Games, the drive towards professional standards both on the runs and off them is hard to resist.
Sochi Olympic snowboard slopestyle champion Sage Kotsenburg may look every bit the typical snowboarder, revelling in his laid-back, happy-go-lucky attitude, but to perform the tricks he did in winning gold takes serious dedication and training.
And for Canadian snowboard cross silver-medallist Dominique Maltais, that is exactly what brought her the medal she so craved after winning bronze in Turin in 2006 but missing out at her home Games in Vancouver four years ago.
"It was the hardest time in my life," she said of missing out in Canada.
"I just took the decision to take my life into my hands and just try to improve myself and get myself faster. That's what I did over the last four years. I was on a mission. "Everything I was touching or eating was to be a better athlete.
"I have such a great team around me that helped me a lot to improve myself in every aspect: mentally, physically, equipment." Yet for some people, there is a happy medium to be had between the professionalism of top-level sport and the free-spirited roots of their discipline.
"We definitely take our sport very seriously but it is a very fun sport," said men's freestyle skiing slopestyle silver medallist Gus Kenworthy of the United States.
"Technically you could say we've been training towards this since we were really young kids, but all we were actually doing was just going out and skiing with our friends and learning these new tricks.
"There are definitely guys that are in the gym dieting and doing stuff like that and there are definitely guys that are just partying and having fun."
Hobby and a profession
For the bronze medallist in that same event, American Nick Goepper, what differentiates their sport from others is that it is both a hobby and a profession.
"When slopestyle skiers are done competing, we go out the next day and go skiing for fun," he said.
"We would hit the same course tomorrow and work on our own personal style and our own flavour and all our different tricks.
"NFL players, I don't know if they go out on an off day and smash into each other." For Canadian halfpipe snowboarder Crispin Lipscomb, the drift towards professionalism is not a change for the better.
"There is a change in the way the game is played because... it's more and more pressure for (athletes) to deliver some high-level work," he said.
"I've noticed the change in the 12 years I've been doing this discipline at this level, where it used to be driven by the peer group. You'd do a run for the high five at the bottom.
"(Now) the focus is shifting from the fun of the sport into the delivery of the highest level." Not everyone, though, has abandoned their roots, as Swedish slopestyle skier Henrik Harlaut proved when hurtling down the mountain with his ski pants dropping down to his knees to expose colourful underwear.
"I have a group of friends and we all do everything different from the other people," he said.
"Yeah, (I party) whenever I feel like it. It's all fun, you're just having the best time every day so I'm stoked."