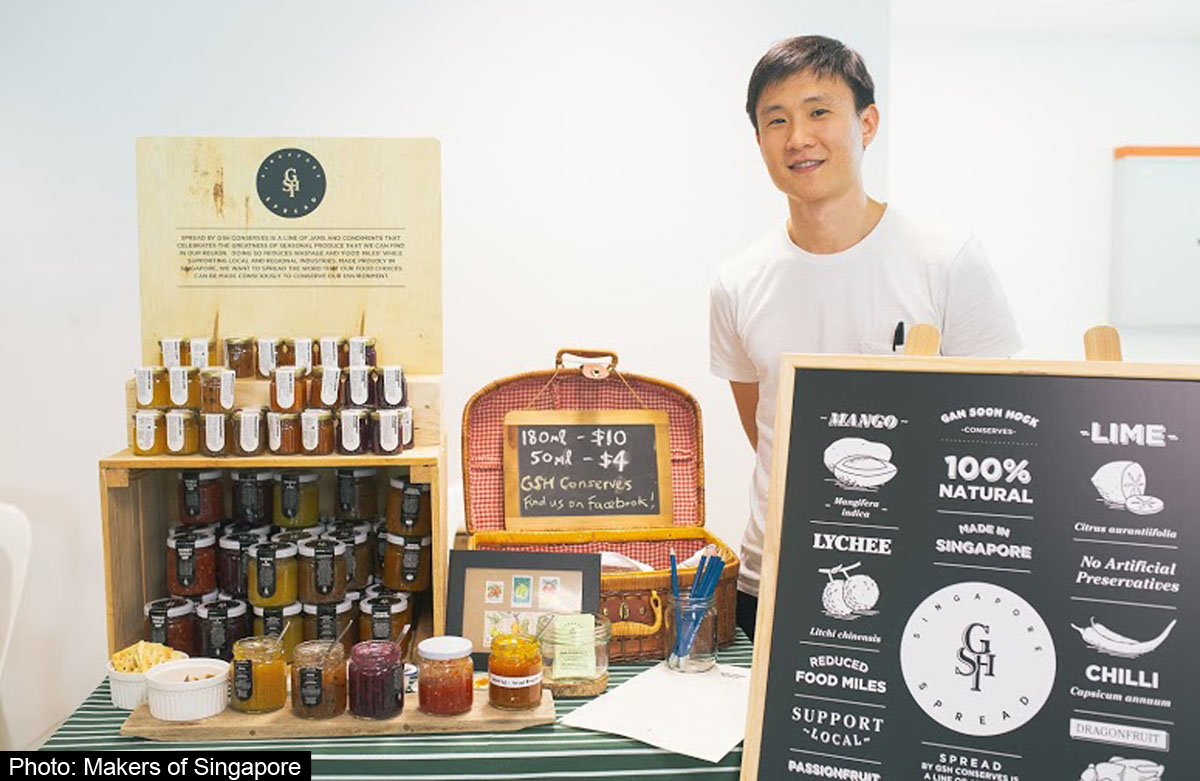 They say there is strength in numbers and this could not be more true for Crateful.
To be launched next month, online store Crateful brings together over 20 Singapore producers that create locally-made food, beverage products and tools.
"I met many others who are also producing local F&B products and thought it would be a good idea to pull everyone together. This way, we can better share resources, and customers need only go to one place for what they need," said Joey Gan, co-founder of Crateful.
"As home-grown F&B producers ourselves, we recognise that the market still lacks a concerted platform that focuses on the promotion of products made by our very own F&B artisans."
Mr Gan is the founder of GSH Conserves, which makes jams out of locally-grown fruit.
The range of products that Crateful carries includes teas, juices, sodas, jams, dips, granola, chocolates, pastries and F&B complementary wares such as handmade ceramics and kitchen tools.
Delivery takes up to three working days and is free for orders above $120.
Apart from GSH Conserves, other brands at Crateful include Brew by A.muse Projects teas; Hic'Juice, a brand of cold-pressed juices; The Hunters' Kitchenette, which offers nut butters; granola maker The Edible Company; and Europhoramics, a handmade ceramic range.
Many of these food brands started popping up in the market over the past year, either retailing online or setting up as individual stalls at various pop-up events. With Crateful, they are now under one roof, but are still free to sell their produce on existing platforms.
Mr Gan and Crateful's other co-founder, Angela Phua, are selective about who joins the label.
"Modern consumers are more discerning now in their selection of food choices for their loved ones and themselves. The locally-made products offered at Crateful are 'honest eats', as consumers can be assured of finely crafted products that do not contain artificial flavours or additives," they said.
The founders aim to make Crateful more than just an online store with different brands. Mr Gan said that Crateful will also function as an active channel for home-grown producers to exchange ideas and work with like-minded artists who proudly champion the "Made in Singapore" movement.
There are plans for collaborations between the different brands to introduce exclusive flavours and ranges that will be available only at Crateful. While the website will go live next month, fans of "Made in Singapore" foods can stock up at Crateful's pop-up store in Tiong Bahru till the end of the year.
taysc@sph.com.sg
The pop-up store is located at Tofu, 1M Yong Siak Street. Visit www.crateful.com.sg for more details.

Get MyPaper for more stories.