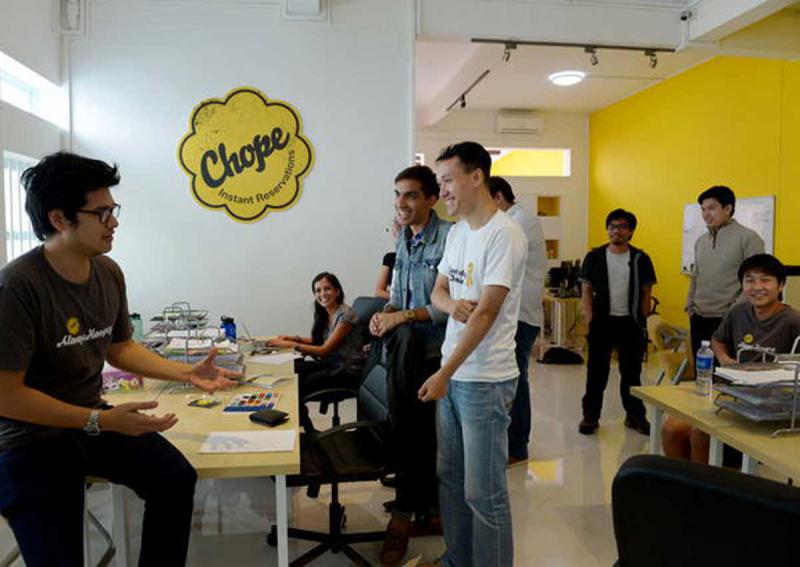 Singapore-headquartered restaurant reservation startup Chope has acquired Indonesian counterpart MakanLuar, the company announced today. The value of the deal is undisclosed. The acquisition was made with a mix of cash and shares, although Chope co-founder and CEO Arrif Ziaudeen does not reveal the percentage of each.
Through the deal, Chope adds Jakarta, Bandung, and Bali to its portfolio, bringing the cities it's active in to eight. It's been operating in Singapore, Bangkok, Hong Kong, Shanghai, and Beijing.
Chope expanded in those territories organically, and every time it found it had to educate early adopters and find a product-market fit, Arrif says. "Jumping in at the stage MakanLuar is at, they've already crossed that threshold and are now in a position to hit the accelerator on sales and marketing, so we save valuable time," he enthuses.
MakanLuar's founding team of Kunal Narang and Hiro Mohinani was also a major factor for Chope. "We were inspired by Kunal and Hiro's drive, and with a proven track record we really feel confident in these safe pairs of hands," Arrif explains.
"Oddly enough, before we started MakanLuar, we spoke to Chope to seek ways to work together but we were too new at the time," Kunal tells Tech in Asia. Once the team had some good traction in Indonesia, it made sense to get back in touch with Chope and become part of a bigger regional play, he adds.
Read the full article here
Other TechInAsia stories:
Uber launches cash payments in Singapore
Pouch cashless wristbands make concerts a safer experience