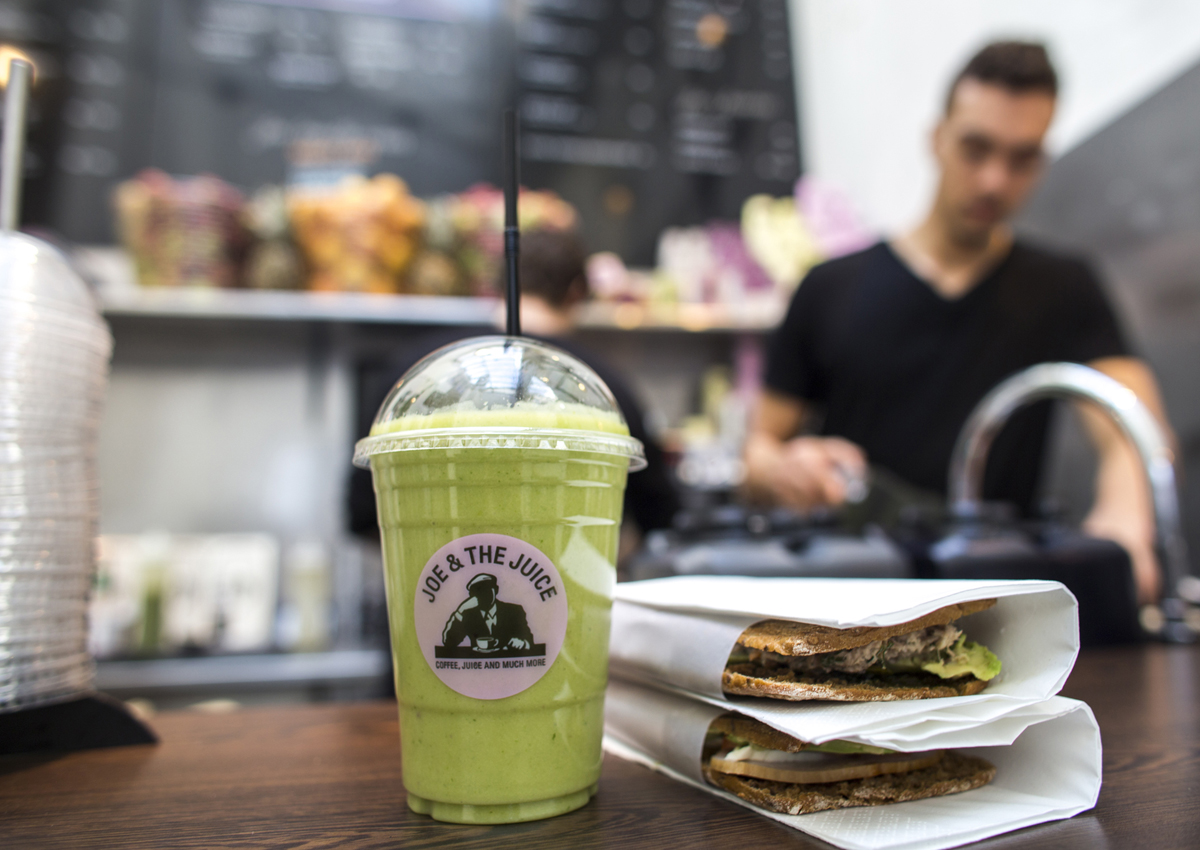 Make your next juice or coffee run an entertaining one at Joe & The Juice, a fun and healthy juice bar concept from Copenhagen.
The Joe Juicers - think of them as bartenders making juice instead of cocktails - engage diners with tricks such as bottle twirling when preparing the orders.
Prices start from $6.90 for a 350ml cup, with options such as Energizer (red grapefruit, apple and ginger); Fibre Active Juice (avocado, apple and lemon); and Hangover Heaven (apple, elderflower and mint). Shakes (from $6.90) and coffee (from $3.50 for an espresso) are also available.
Sandwiches with filling such as avocado and turkey are priced from $10.50 each.
Where: 01-35A Chevron House, 30 Raffles Place
Open: 8am to 8pm (weekday), 8am to 3pm (Saturday), closed on Sunday
Info: www.facebook.com/joeandthejuicesg/

This article was first published on December 13, 2015.
Get a copy of The Straits Times or go to straitstimes.com for more stories.