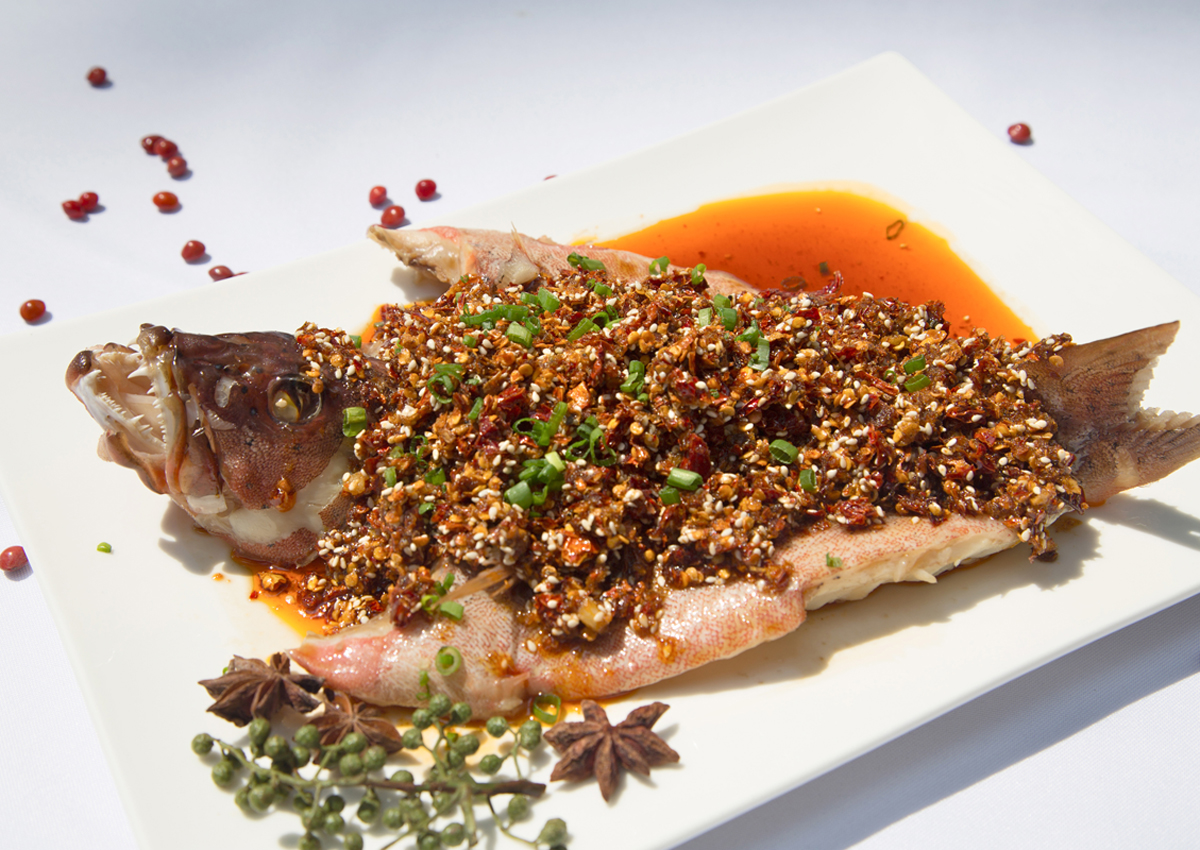 From the owners of Sichuan restaurant Si Wei Mao Cai in Chinatown comes SiWei Yan Cuisine in Club Street, which also specialises in the region's cuisine.
The 2,800 sq ft restaurant, which has two private dining rooms, serves signature items such as red grouper in Si Wei Yan's dry chilli (seasonal price, order a day in advance), Si Wei Yan signature BBQ pork ribs ($48, order a day in advance) and boneless pork knuckle in sour soup ($26).
For starters, Sichuan-style tapas items include sauteed diced chicken with chilli ($10) and crispy black fungus with chilli sauce ($6).
Other dishes include cumin-flavoured lamb ribs ($20 for four), steamed scallops topped with chilli/garlic ($20 for four) and prawns fried with Chinese tea leaves ($28).
Where: 1 Club Street
Open: 11.30am to 2.30pm, 5.30 to 10pm,Monday to Saturday, closed on Sunday
Info: Call 6221-6836 or go to www.facebook.com/thesiweiyan.
For catering, call 9479-5736 or e-mail business@siweixuan.com
euniceq@sph.com.sg

This article was first published on February 21, 2016.
Get a copy of The Straits Times or go to straitstimes.com for more stories.