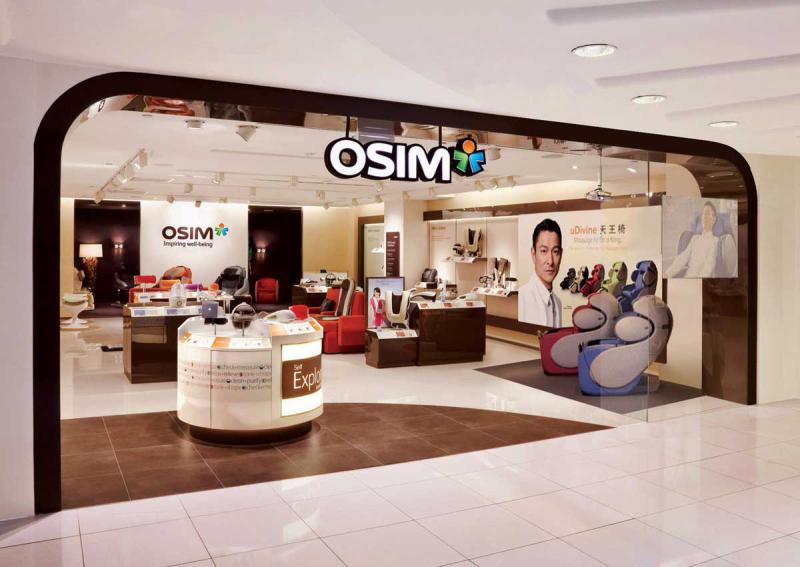 SHARES of lifestyle products group OSIM International went up two cents to S$1.39 on Monday to match a raised offer but an apparent blunder in founder Ron Sim's takeover bid process has left a bad taste in some investors' mouths.
The stock opened and closed at that level on Monday with 19.7 million shares traded after Credit Suisse (CS), which is acting for Mr Sim in his bid to take the company private, said in a bourse filing late on Friday night last week that Mr Sim's final offer would be raised.
The new final offer price is S$1.39 per share excluding a two-cent dividend, above Mr Sim's previous, "final" offer of S$1.37 per share ex-dividend.
For shareholders still hanging on to their stake, this may be reason to cheer. But the upward revision also means investors who sold their OSIM shares on the open market last Tuesday at S$1.37-1.38 believing that S$1.37 was indeed Mr Sim's absolutely final offer price have lost out as a result, some market participants say.
That day a trading halt that took effect on April 4 was lifted. But towards the end of trading, a new halt took place and this was lifted at 8.55am on April 11.
At the root of the mess for OSIM shareholders now is what seems to have been a mistake made by Credit Suisse last week.
The bank snapped up nearly 17 million shares on the open market last Tuesday on the offeror's behalf at prices above the offer price. These shares account for about 2.3 per cent of OSIM's 741.6 million shares outstanding.
It picked up these shares after Mr Sim's vehicle Vision Three announced its S$1.37 ex-dividend final offer in a Singapore Exchange (SGX) filing last Tuesday before the opening bell.
Vision Three had said then: "There will be no further revisions made to the final offer price."
But it has since had to eat its words - along with elevated takeover costs.
The earlier "final" offer price had to be revised upwards after Credit Suisse "inadvertently" bought the 17 million shares at prices between S$1.38 and S$1.39 on the SGX last Tuesday "even though the shares were trading on an ex-dividend basis" that day, the bank admitted in a SGX filing on Monday afternoon.
"These shares were purchased under the impression that the purchases were within the revised offer price as stated in the revised offer announcement," it said. Credit Suisse did not explain how it had come to be under that impression.
According to Singapore's takeover code, if an offeror or its concert party buys shares in the target company at above the offer price, the offeror must raise its offer to at least the highest price paid for those shares.
Vision Three applied to the Securities Industry Council (SIC) for a waiver of this requirement, but the SIC ruled last Friday not to grant one, Credit Suisse added in its Monday statement, noting Mr Sim was thus required to raise his offer to "not less than S$1.41 per share (on a cum-dividend basis)" or S$1.39 on an ex-dividend basis.
The upward revision of what was supposed to be a final offer has angered some investors.
"OSIM shareholders who lost out due to mistakes in the process of executing the buyout should be compensated," fund manager Mano Sabnani wrote in a letter to The Business Times on Monday, saying "many" OSIM investors had sold shares last Tuesday, April 5, at S$1.38 or S$1.37 apiece.
"The beneficiary of the lower prices would be the offeror and related parties. I feel that these shareholders should be compensated for their losses... Alternatively, all the transactions on April 5 should be declared null and void and shares returned to all who sold."
He pointed out that one "important implication of the trading action on April 5 is that the offeror managed to amass 17 million shares from the market, mostly from investors who sold on the assumption that the final offer price was only $1.37 ex-dividend".
"These 17 million shares could well make the difference as to whether the takeover succeeds or fails ... I, for one, would prefer OSIM to remain a listed company and would be disappointed if the takeover is successful on account of the mistakes made in the execution process."
Some market observers proposed alternatives.
"Certainly it is a very unusual situation and those who sold earlier have lost out," David Gerald, president of investors' lobby group Securities Investors Association (Singapore), said. "It's a pity that it had to happen." He stopped short of suggesting a solution.
Gibson Dunn partner Robson Lee said it would be "difficult for share trades to be cancelled".
"A fair way to compensate any loss (if the SIC determines that there are losses suffered by selling shareholders on April 5 which should be compensated) is for SIC to appoint an independent accounting firm to determine the trading loss (if any) of any shareholder who had sold shares on April 5 and for the appropriate price difference to be paid by the offeror to any shareholder who had sold shares at below the ex-dividend revised offer price of S$1.39."
TSMP Law Corp joint managing director Stefanie Yuen Thio also said it would be "unfeasible" to cancel trades done on April 5.
"The shareholders who sold on April 5 did so on the basis of the then trading price.
They would have executed their trades for a variety of reasons, some of which would have had nothing to do with the takeover offer.
The buyers on that day would have included parties who are not the offeror. It would be unfeasible to unwind trades and would negatively impact the operation of the market."

This article was first published on April 12, 2016.
Get The Business Times for more stories.