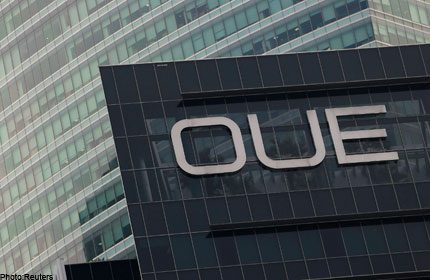 SINGAPORE - Singapore-listed property firm Overseas Union Enterprise plans to begin pre-marketing for a real estate investment trust next Monday in a deal that could raise up to US$800 million (S$1 billion), two sources said.
The hospitality REIT, which will hold its hotels, will be priced in early July and the listing is planned for around mid-July, one source familiar with the deal told Reuters.
"The deal is between $700 million to $800 million," said the source.
Sources declined to be identified because the details of the planned offering are not public.
Earlier on Wednesday, the company halted trade in its shares pending an announcement.
Credit Suisse, Goldman Sachs and Standard Chartered are advising the company on the IPO, sources had told Reuters earlier.