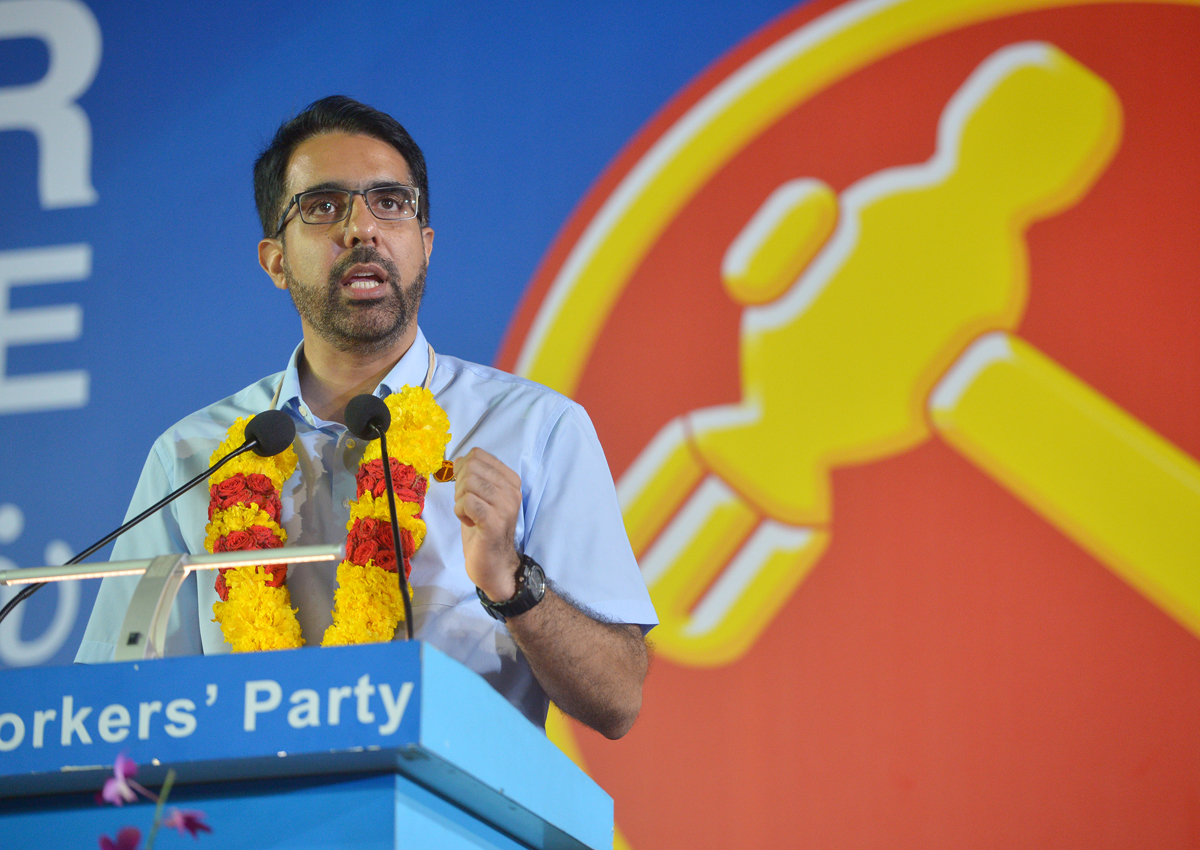 The Workers' Party MPs have brought a "human touch" to the management of the Aljunied GRC, with residents telling them they have been more visible "on the ground" than their predecessors from the People's Action Party (PAP), according to Mr Pritam Singh.
"(It) is what you expect and deserve from the WP," he told a crowd of largely Aljunied residents at his party's rally last night in Serangoon Stadium.
Mr Singh, who was in the five-man WP team that wrested the GRC from the PAP in the 2011 polls, also said it made him happy the residents did not feel the area's physical environment had declined in the four years it was in WP's charge.
"The town council has completed repainting about one-third of the blocks in the GRC, and we've proceeded with major works to reroof flats and replace playgrounds and fitness corners," he said.
Both he and WP chairman Sylvia Lim said the MPs and town council were able to do it despite having to "form their own grassroots from scratch" and overcome financial challenges.
Mr Singh also claimed some of the previous PAP MPs in the constituencies his party is now contesting had never spoken or even asked one question in Parliament in the four years, while another PAP MP spoke up only once.
"If PAP MPs are more interested in private sector careers, and cannot devote their time to Parliament and speaking on Bills, then... give the seat to a WP MP who will take his or her duties seriously."
Ms Lim, in her speech, noted that shortly after the 2011 polls, the Housing Board had "secretly leased out 26 amphitheatres and basketball courts" to the People's Association (PA).
"The Workers' Party town council was simply told the 26 sites were taken away from town council management and reserved for the PA," she said, adding that residents were warned by PA representatives they risked not getting approval to use the sites in future should WP MPs be invited to events there.
Referring to the ongoing dispute with the Government over the financial management of Aljunied- Hougang-Punggol East Town Council (AHPETC), she said despite the challenges, improvements have been made. "Right now we are up-to-date in filing our audited accounts," she added.
Ms Lim, chairman of AHPETC, likened running the town council to being in a "hot seat".
"There have been times when the going was very tough. My family asked me whether it was all worth it. But we have fought back, overcome many challenges and we are still here."
dansonc@sph.com.sg
Additional reporting by Audrey Tan

This article was first published on September 9, 2015.
Get a copy of The Straits Times or go to straitstimes.com for more stories.