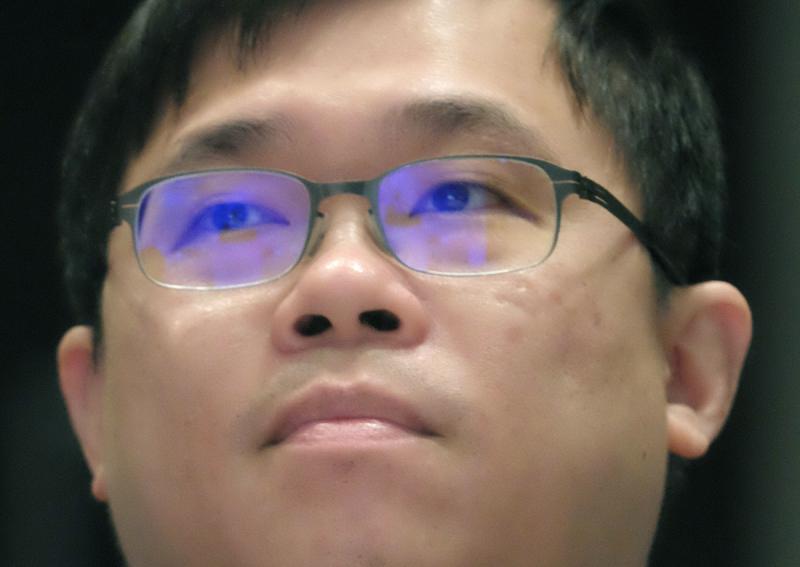 TAIPEI, Taiwan - Drama involving the fortunes of the family-operated Evergreen Group intensified as Chang Kuo-wei, heir apparent to the conglomerate and head of its airline division EVA Air, was ousted as chairman in an ad-hoc board of directors meeting Friday. Chang was replaced by Lin Pao-shui, the chairman of Evergreen Steel Corp., who headed the airline from 2005 to 2011.
Descendents from deceased Evergreen Group founder Chang Yung-fa's first marriage moved to oust Chang Kuo-wei by using representational power vested in the Chang Yung-Fa Foundation. The airline's spokesperson Nieh Kuo-wei was also replaced by Ko Chin-cheng, the conglomerate's representative to its China operations.
Ko, perhaps not unsurprisingly, praised Lin in a post meeting press conference, saying that his experience helped the airline survive historically high oil prices, the financial crisis, as well as post-Sept. 11 aviation industry turbulence.
Following his replacement by Lin, Chang said he would "persevere to the very end."
Legal Wrangling Foreseen
Chang Kuo-wei's lawyer Song Hui-ming released a statement calling the process of removing Chang "unlawful," while calling the move to prevent adherence to (Evergreen Group founder) Chang Yung-fa's final will "extremely regrettable." The statement also indicated the board meeting process went against previous interpretations by the Ministry of Economic Affairs.
In accordance with Article 204 of the Company Act, notice of the subject of a board of directors meeting needs to be given no later than seven days prior to the scheduled meeting date. The act, however, adds that "in the case of emergency, the meeting may be convened at any time." An MOEA official later stated that the emergency condition used to convene the ad-hoc board meeting on Friday needed to be verified by a judge.
Lin countered in a press conference stating that the move to replace Chang was completely legal, adding that he had obtained support from three independent directors. However, he would not reveal the identity of those who supported his replacement. Lin said that while Chang was not present during the meeting, he was represented by a proxy. With regard to whether the move violated the deceased tycoon's final will, Lin said that the matter needed to be resolved by the family.
Analysts believe that in order for Chang Kuo-wei to regain his position he may need to increase his share in the Evergreen Group, perhaps seeking the support of foreign capital and other large stakeholders.
The elder Chang's death in January has produced a corporate family feud, with Chang Kuo-wei (Chang's youngest son from a second marriage) publicizing documents claiming that he is the rightful heir of the Evergreen Group. Three older sons in Chang's first marriage challenge the claim and have moved to isolate Chang Kuo-wei.