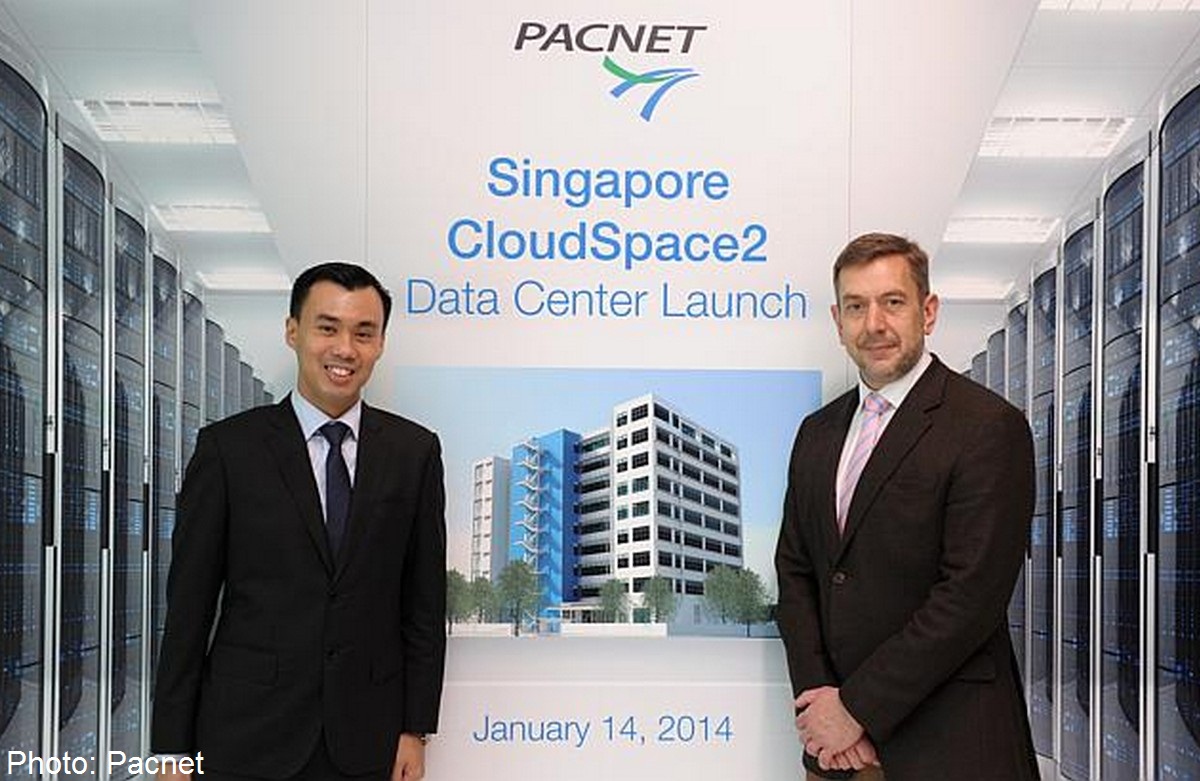 Singapore's clout in the fast-growing big data industry took another leap when Pacnet opened a US$90 million (S$114 million) data centre in Paya Lebar yesterday, its second such facility here.
Pacnet, a leading network and technology solutions firm, said the 155,000 sq ft facility meets security requirements laid down by the Monetary Authority of Singapore for financial institutions.
Mr Giles Proctor, Pacnet's vice-president of data centre construction and operations, said it is the first data centre here to obtain Tier III certification by the New York-based Uptime Institute.
The Tier III certification means the new facility promises more than 99 per cent operational availability even during maintenance.
Pacnet's new facility is also energy efficient and will receive the BCA-IDA Green Mark for data centres for using energy-efficient design and technology.
Mr Proctor said the new facility, called CloudSpace 2 Data Centre, already has customers queueing up.
Its customers include telecom carriers, content providers and financial institutions, he said at a media briefing.
One early customer is local cloud computing provider Acclivis. Chief executive Marcus Cheng said he likes Pacnet's service because of its Asian network.
"It has data centres in 10 countries which are connected by its own submarine cables. It means that my customers will also be able to use this data centre resource if their business requires it," he said at the media briefing.
Pacnet's first centre is in Changi.
It is connected to Pacnet's 18 other data centres in the Asia-Pacific through its own 46,000km submarine cable network.
The data centre business is growing globally.
In Singapore, research firm Frost and Sullivan said the local market will more than double to US$550 million in 2017, up from US$223 million in 2010.
According to the Economic Development Board (EDB), there are more than 50 data centres here.
The EDB's director of infocomms and media, Mr Kiren Kumar, said that based on a study by market research firm Broad Group, Singapore accounts for more than half of the total data centre capacity in South-east Asia.
He said: "We are keen to anchor more energy-efficient data centres and develop next-generation capabilities in this area."
Mr Arun Chandrasekaran, research director for data centres at Gartner, said the growing penetration by mobile phones and broadband is fuelling the growth of data centres.
"There is a greater demand for content services like gaming and entertainment. So content companies must also locate their digital offerings in data centres closer to consumers so that they can access them faster and more reliably."
Mr Greg Unsworth, of management consultant PricewaterhouseCoopers (PwC), said that while Singapore's cost of starting a data centre is high, it is not prone to disasters of the type suffered by Taiwan and Japan.
Coupled with good corporate governance and clear regulations, this provides confidence to data centre operators to open their facilities here, said Mr Unsworth, PwC Singapore technology leader for Asia-Pacific.
"Even the cost-of-energy issue is being solved as more vendors develop more energy-efficient solutions for data centres."
chngkeg@sph.com.sg

Get a copy of The Straits Times or go to straitstimes.com for more stories.