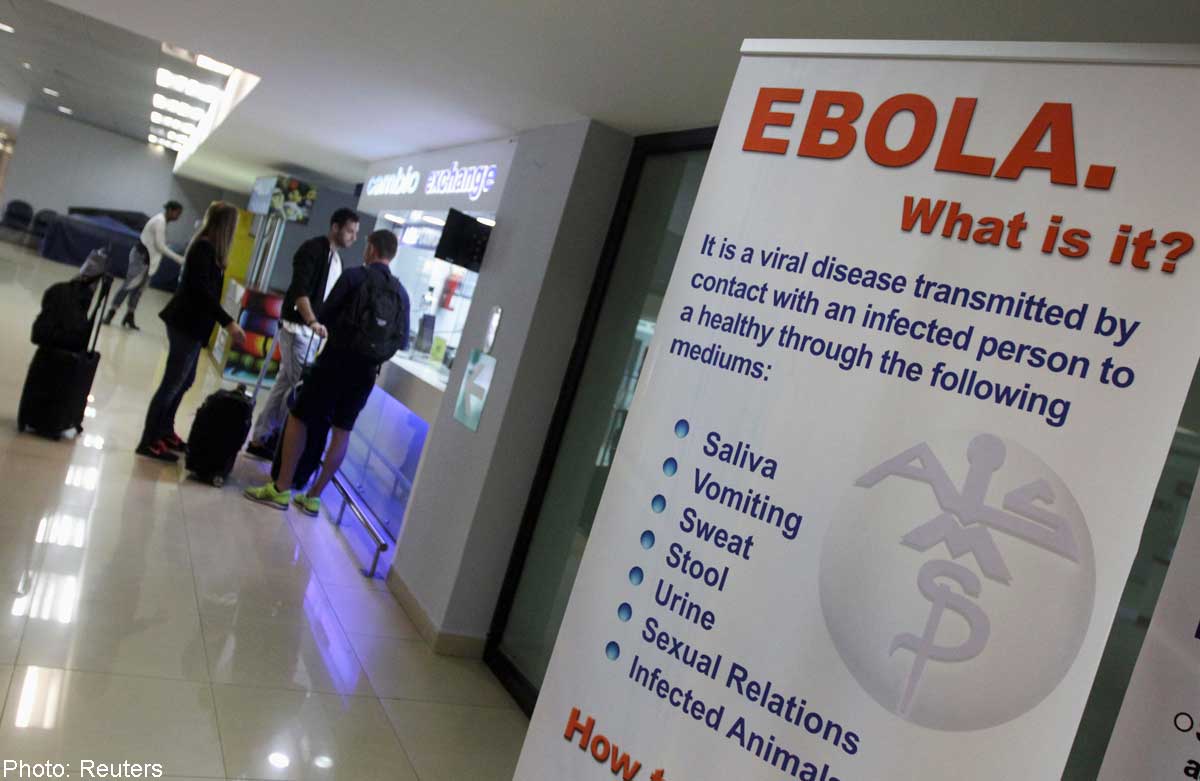 Ebola is a modern-day plague in the making. It is true that it is not airborne like the Sars virus but it is so virulent that even its genetic study is difficult.
After the political and social complacency that masked the re-emergence of this haemorrhagic fever in a corner of West Africa, the world is now playing catch- up with a deadly disease and purveying a sense of security would not be wise.
Screening of air passengers in countries with flight connections to Africa is just being organised, while confirmed and suspected cases have emerged in every continent.
Although these numbers are a fraction of the 4,000 deaths recorded in Africa since August, epidemiologists regard a fast-spreading disease as having "seeded" once a transnational web of cases is confirmed.
This danger needs to be communicated clearly.
A complication is fear among health workers leading to roster revolts. This undermined work at a Madrid hospital where a woman was kept under observation.
But being spartan with information is not the answer. Instead, rigorous training and safety standards ought to be emplaced as part of the effort to control the disease.
The Sars outbreak should have taught the World Health Organisation (WHO) and national health surveillance authorities that every outbreak of an unspecified virulence calls for containment as an early priority.
It is never good strategy to prioritise the goal of avoiding public alarm above that of establishing the epidemiology of a wildfire disease.
Although Ebola is not as contagious as, say, the flu, ease of jet travel erased the world's small margin of natural defence well before the Ebola virus was isolated four decades ago.
The fatality rate is better than 50 per cent and rising. Sars in comparison killed 10 per cent of victims. An African WHO official placed the threat in the right context: "Ebola is hard to detect and control, harder to treat."
Screening at airports would seem of limited utility as it is days before symptoms appear. But it is the only mass prevention measure available, short of a targeted travel ban.
Contact tracing has to be done diligently to complement the screening. Resources should be poured into reinforcing control systems at the African epicentre of the disease.
These have collapsed under the weight of thousands of cases. Spurred on by the United Nations, engineers and medical teams from a range of countries and charities have begun to strengthen diagnosis and treatment facilities in West Africa.
It is very late in the day, but a pestilence can still be thwarted if the world steps up and acts now. Without decisive measures, Ebola would be an economic, social and security threat to West African nations and the wider world.

This article was first published on Oct 14, 2014.
Get a copy of The Straits Times or go to straitstimes.com for more stories.