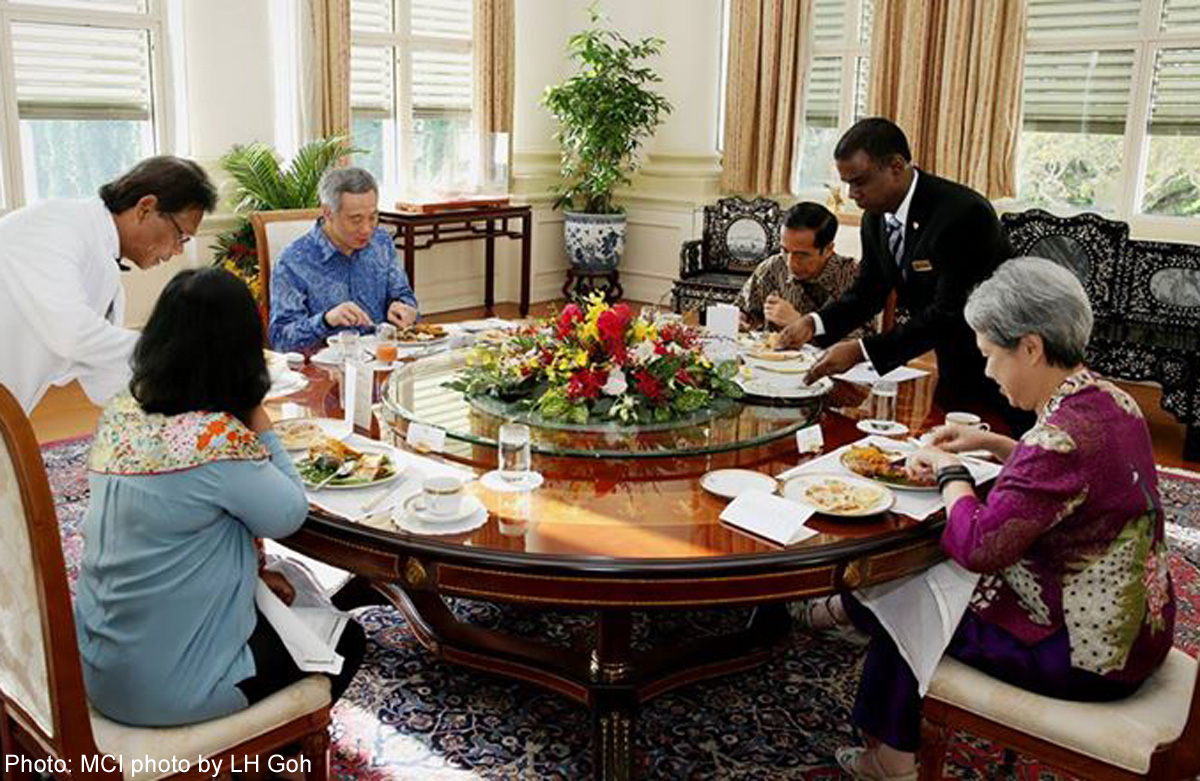 SINGAPORE - Prime Minister Lee Hsien Loong and wife Ho Ching hosted Indonesia's new president, Joko Widodo and his wife, Iriana, to a sumptious breakfast of nasi lemak and roti prata on Saturday morning.
Widodo, known by his nickname Jokowi, was in Singapore yesterday to attend his youngest son's graduation from ACS (International). He flies back to Jakarta today.
According to PM Lee's Facebook post, the nasi lemak was bought from Selera Rasa Nasi Lemak from Adam Road, while the roti prata was from Madras New Woodlands.
It is no surprise that PM Lee chose Selera Rasa Nasi Lemak.
Established since 1998, the stall at Adam Road Food Centre is not only famous for its fluffy basmati rice, but it is apparently so good that the Sultan of Brunei takes away dozens of packets of this nasi lemak whenever he is in Singapore.
The roti prata that PM Lee ordered is also from a restaurant that has a wealth of history.
Located at Little India, Madras New Woodlands dates back to 1983 and is one of Singapore's most well-known vegetarian restaurants.
It serves hearty Indian cuisine such as poori bhaji, which is deep-fried flour rounds with curried potatoes; chola bhatura, which is fried bread with spicy chickpeas; and snacks such as vadai, which is deep-fried fritters.
The thosai at Madras New Woodlands is apparently so good that you don't have to dip it into chutney or sambar, wrote a former reporter from tabla!
klim@sph.com.sg