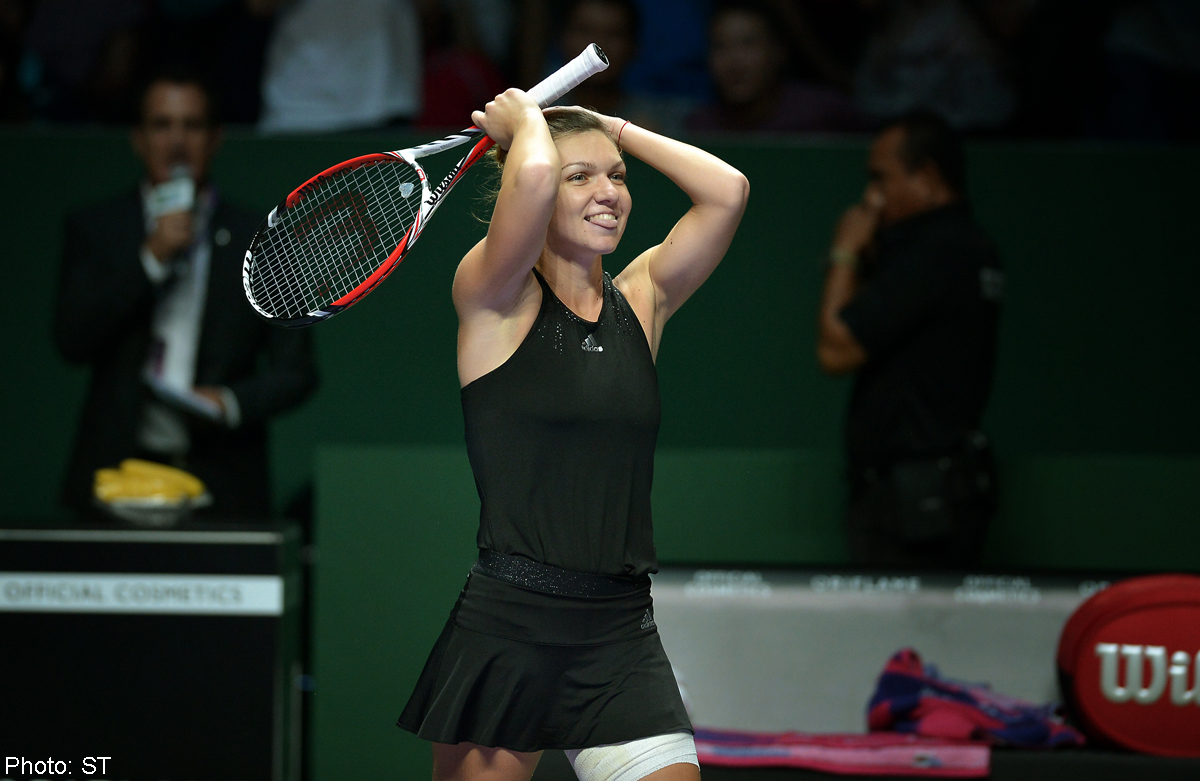 While tennis history has repeatedly shown that teenagers are capable of winning grand slam titles, Women's Tennis Association (WTA) founder and former world No.1 Billie Jean King believes those days are over.
She said that the added emphasis on powerful groundstrokes and fast serves in the modern game means a young whippersnapper is unlikely to spring a surprise in a grand slam again.
Martina Hingis won the 1997 Australian Open aged 16 years and three months, becoming the youngest-ever Grand Slam singles winner. Two years later, Serena Williams won the US Open at 15 days shy of her 18th birthday. And Maria Sharapova was 17 and not old enough to vote when she won Wimbledon in 2004.
Going further back, Steffi Graf, Monica Seles, Michael Chang and Boris Becker all secured their first grand slam singles titles before they turned 18.
But King put that in perspective: "Today, the extra power in the game means that someone at the age of 16, 17, 18, can't win like before. Physically you have to be so much more mature.
"If you look at men's tennis, the same has happened. They're usually in their mid 20s when they start winning really big.
"I doubt very much that a young prodigy can come through and top the world rankings given the way they hit now."
A quick look at the lists of grand slam singles winners in recent years backs up King's view.
In women's tennis, there hasn't been a teenage grand slam singles winner since Sharapova.
And on the men's tour, Rafael Nadal is the only player under 20 to bag a major crown since Pete Sampras at the US Open in 1990. But King finds hope in the 1.68m figure of Simona Halep, who turned 23 last month.
She cites Halep as an example of how a smaller player can thrive without a game based primarily on physical prowess.
The Romanian lit up the WTA Finals in Singapore on Wednesday by inflicting world No. 1 Serena Williams' worst loss in 16 years when she routed the defending champion 6-0, 6-2.
"I really got interested in her about two and a half years ago," said King, who has 12 grand slam singles titles, with the last one won at Wimbledon in 1975.
"I saw her on television in a small tournament. I went, 'Who is that?' She hits the ball so clean, she's smooth, her serve is getting better. She is very gifted. Martina Hingis was in that same category. I think they're both brilliant.
"I like the way that they think and develop the points. She's fun. She's tough. I think she was down, what, six break points against Serena and she won every single one of them.
"That's what you look for."
King, 70, said she was pleased with the increased opportunities for players today. She also joked that she would love to be young again and take part in the WTA Finals, but she also sees room for improvement in the sport.
The Californian said: "What's really hurting is we don't have enough women coaches. You've got Andy Murray with Amelie Mauresmo, but that's because his mother coached him so he's comfortable (with women).
"I always think they could use a friend or a player to help coach them if they don't have the money down at the lower rankings."
Noted for being an advocate of equal rights for women, King struck a major blow for her gender when she famously won the Battle of the Sexes match against Bobby Riggs in three straight sets in 1973. That same year, she founded the WTA, and now hopes that more players can take on leadership roles in the game.
She said: "Very few players have the energy or the thought of really stepping up and being a leader. I try to explain to them everyone is an influencer, that they can affect their town, their village, their country.
"I hope they would want to make a difference in some way and not just through their performance only. Although believe me, performance only takes a lot of work."
siangyee@sph.com.sg

This article was first published on Oct 24, 2014.
Get a copy of The Straits Times or go to straitstimes.com for more stories.