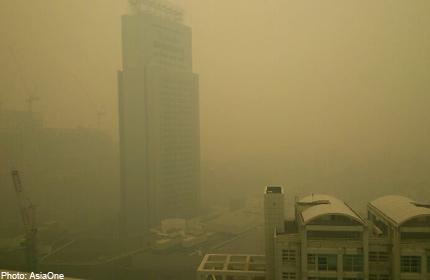 THE haze situation may have abated, but the Government is planning for future contingencies, said various Cabinet ministers yesterday.
Defence Minister Ng Eng Hen, who chairs an inter-ministerial committee on the haze, said there is some difficulty implementing early-warning systems due to the "fickle" nature of the weather.
But meteorologists and the Ministry of the Environment and Water Resources are "looking actively to more accurately predict the risk of haze based on hot spots and climatic conditions" to allow more time to act, he said.
The Government is also looking at providing "more useful, timely and authoritative information". This includes information on health risks based on exposure to specific air pollutants, how long one can be exposed to them, or how one can reverse these risks, Dr Ng noted.
He also said the Ministry of Health will look into improving distribution chains for face masks.
Yesterday, Environment and Water Resources Minister Vivian Balakrishnan said the National Environment Agency's Meteorological Services Singapore will enhance its capability to provide the early warning of haze.
This will include making use of finer-resolution satellite imagery so hot spots can be better identified, and tapping on more wind sensors in and around Singapore, Dr Balakrishnan added.
He said: "What we need is to be able to predict the haze and its density...in the next 24 hours, in the same way people have got used to weather forecasts."
Dr Balakrishnan said he will push for a few deliverables at the Sub-Regional Ministerial Steering Committee (MSC) on Transboundary Haze Pollution, to be held next week. These will include getting MSC countries - such as Brunei, Indonesia, Malaysia and Thailand - to submit concession maps and to agree on a date for the public launch of a haze-monitoring system to help identify errant companies.
Dr Ng added that each ministry will continue to refine its haze-action plans, but he is "satisfied that the basic framework is sound and comprehensive".
myp@sph.com.sg