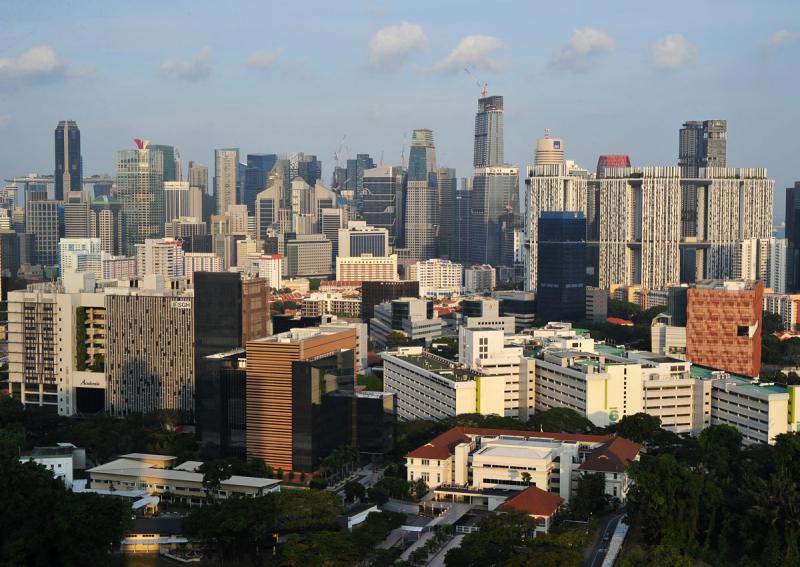 AS hard times hit real-estate agents, some are starting to refer customers to accommodation operators or owners of residential properties for short-term stays.
This raises the question of whether property agents who play middlemen for leases under six months long are implicated if the lessors they are acting for are indeed flouting the rules.
The Council of Estate Agencies (CEA) is, however, unequivocal in its warning to agents acting as middlemen for such short-term leases.
In response to queries from The Business Times, CEA acting deputy director (licensing) Chua Geck Siang said: "If there is evidence that a property agent has facilitated any breach of the rules on short-term leasing, the Council for Estate Agencies will look into the agent's conduct in conjunction with the relevant authorities.
"Property agents have to be mindful at all times that they are required to comply with the Estate Agents Act (EAA) and its regulations when conducting estate agency work. They should not do anything that abets or facilitates anyone to breach any law or regulation."
As far as the Urban Redevelopment Authority (URA) is concerned, it will take the whole chain of property owners, intermediaries and tenants or occupants to task for breaches of its minimum-stay requirement of six months in private residential properties.
In normal circumstances, the commission earned for closing contracts with short tenures or for making referrals for serviced apartments would be uncompelling; agents typically clock in half-a-month commission for each year of tenancy.
To be clear, BT's checks with a number of agents suggest that most of them toe the line. Some, however, are willing to take the risk, and may risk losing their CEA sales licence for this.
Some property agents are found to be referring potential customers for stays of under six months for Oxley Thanksgiving Residence, St Thomas Lodge and Devonshire Apartments - developments that the URA says do not have planning permission to be run as serviced apartments.
There are also agents who are listing short-term leases for private homes on PropertyGuru.
Weighing in on this issue, ERA Realty key executive officer Eugene Lim said agents gain little from helping to market condominiums as serviced apartments for short-term stay. The risk they take is disproportionate.
"Agents who engage in these activities are either desperate or not well-informed. If they want to earn this kind of money, they might as well drive (an) Uber (car) to earn money legally."
KF Property Network managing director Tan Tee Khoon said that sales people are not supposed to facilitate the breaking of law. This violates CEA's code of ethics and professional client care as well as brings disrepute to the industry.
"We take a serious view of infringement and have consulted with the URA on what is permissible. When tenancy agreements are submitted to us, we scrutinise them. If there is anything doubtful, we would require our salespersons to discharge themselves from handling the transactions," he said.
The issue of short-term leases in residential properties is a perennial one.
While the rules under HDB and URA prohibit the rental of residential properties for less than six months, enforcement is tricky, particularly for private properties.
Further compounding this issue, home-rental websites such as Airbnb and Homeaway now provide a seamless way to match owners and tenants.
The proliferation of studio and shoebox units, bought mainly by investors, has arguably contributed to an increase in very short-term lettings.
Century 21 Singapore CEO Ku Swee Yong said it would help if various government departments came together to define the laws and increase enforcement. "Some landlords interpret URA's guideline to be a 'point of reference', not as a statement of law. This puts us in a difficult position when negotiating between landlords and tenants," he said.
There has been strong demand for short-term leases, often from foreigners with good profile: they come to Singapore to work for a few months on projects or short-term studies, agents say.
Agents note that some overseas MBA students come here for only a term or a few months, which is why many condominium units in Dover are offering short-term leases.
Landlords are becoming less choosy in a soft rental market. Real estate salesperson Chris Choo said landlords ultimately hold the key to how units are rented.
"They are the ultimate decision makers. If they cannot secure six-month leases, some may start to waver and bring it down to three months. If units are left vacant for months, some landlords may not have financial stability to hold for longer as there are loans to be paid."
Mr Choo said sophisticated landlords know how to draft standard contracts of six months with early-termination clauses, and it is hard to ascertain whether it is a deliberate plan for tenants to exit early or if these premature departures are the result of unforseen circumstances, such as retrenchments.
"While there are clear directions from the relevant authorities on letting and subletting rules, I have my doubts on how sharp the enforcement teeth can be, because when it comes to tenancy, it's something very hard to catch."
lynkhoo@sph.com.sg

This article was first published on April 9, 2016.
Get The Business Times for more stories.