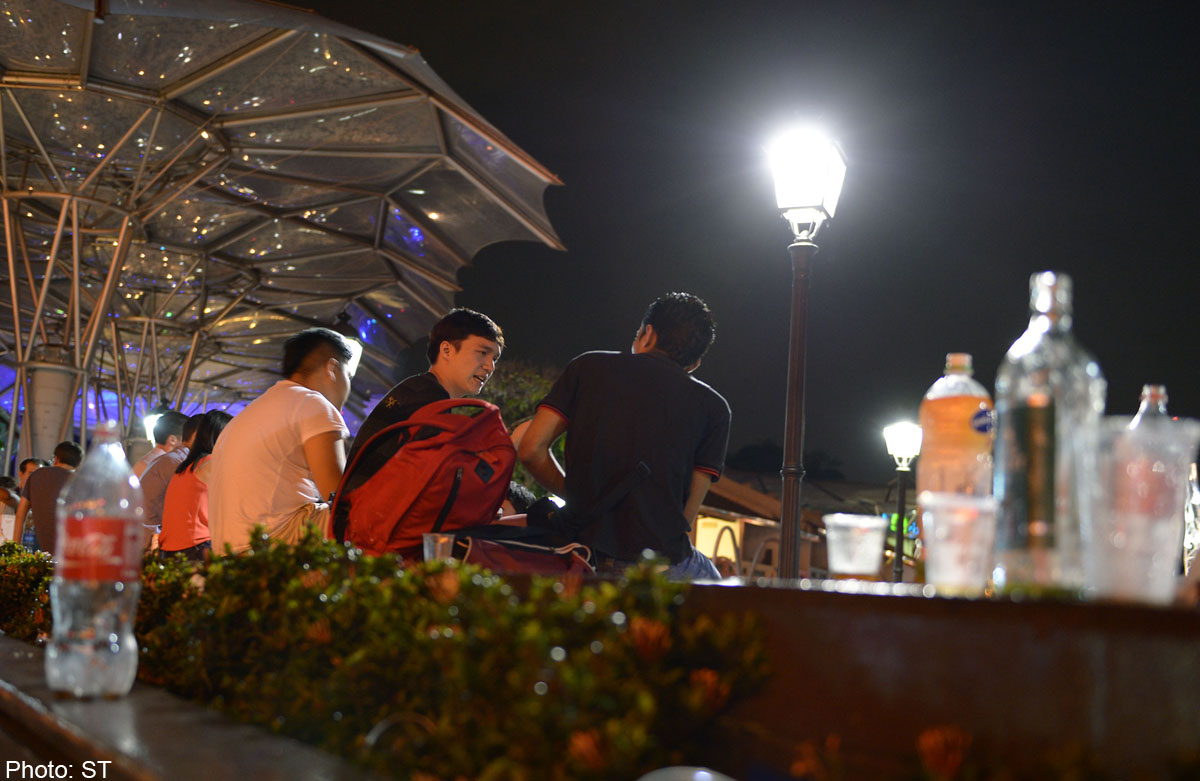 The proposal to impose restrictions on public drinking is heavy-handed ("Bill seeks to curb public drinking late at night"; yesterday).
It punishes the peaceful majority who just want to enjoy the simple pleasure of having a few drinks with friends after a hard day's work, while enjoying the fresh air outdoors.
Aside from Singapore being labelled a "nanny state", there are other potential pitfalls.
Limiting alcohol consumption after 10.30pm to the confines of one's home may lead to unruly behaviour and noise disturbance in residential areas.
It would seem that our authorities are taking a leaf from the book of certain Western countries like Britain, the United States and Australia, where there are strict rules on public drinking.
But, unlike these countries, most of our population reside in apartment complexes with housing units in close proximity to one another. It would not be conducive for people to hold frequent gatherings or parties, where alcohol is consumed, in such confined spaces.
Also, restricting alcohol sales might drive up prices, especially on weekends, because establishments such as bars and clubs know that consumers have no alternative source of alcoholic beverages.
I hope the authorities will reconsider the proposals, or perhaps try out less drastic measures first.
It might be more reasonable to start off by giving the police more powers to deal with misbehaving revellers, instead of imposing measures that make it seem as though our island is being overrun by hordes of belligerent drunks.
Christopher Darren Pereira

This article was first published on January 21, 2015.
Get a copy of The Straits Times or go to straitstimes.com for more stories.