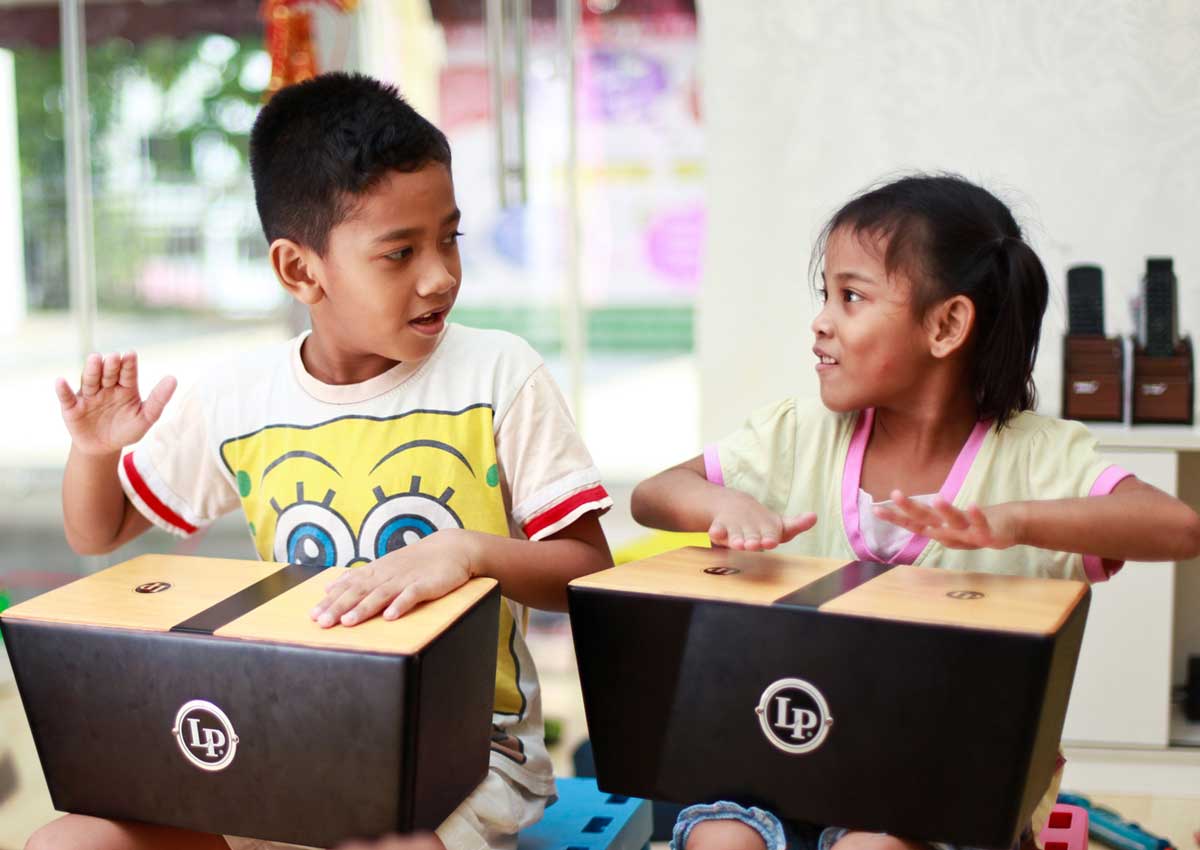 After some parents enquire about the programmes at Impresario Learning Lab, they leave the after-school care centre in Jalan Bukit Ho Swee feeling unsure if they should send their children there.
The centre, founded more than two years ago by its principal Shaik Ismail, is not as focused on academics as others in the neighbourhood.
Instead, it is big on learning through play.
Video-gaming sessions and percussion and swimming lessons are among the activities that pupils engage in at Impresario Learning Lab, which occupies a 59 sq m shop space at the foot of a Housing Board block.
The programmes are unusual, but Mr Shaik, 45, explained that they serve as an incentive for the children to finish their school work. Revision is done closer to the examinations but, even then, the children are allowed to play afterwards.
"Kids get tired easily. The fun activities are to reward them for working hard," Mr Shaik said, adding that the programmes offered by the centre are suggested by the pupils.
"It is not a school environment," he added. "If they have studied enough, then I think they should enjoy the rest of their day."
While playing video games and the drums on school days may be frowned upon by parents, Mr Shaik believes that these activities have benefits for the children.
"For instance, when a child plays the drums, he also has to listen," he explained. "It trains the child to be more attentive."
The after-school care facility, which opens till 9pm, has 17 pupils.
Most of them are from low- income families and broken homes, something Mr Shaik identifies with, having come from such a background.
He started the centre when he found that there was a need for student care in the area.
"The centre gives them a place where they can hang out, learn and have fun," he said, adding that parents feel assured knowing that their children have a place to go after school. "It is like their second home."
Children stream in at around 1.30pm on school days. They spend one to two hours on their homework, before participating in the activities.
They can play video games after completing their work.
Besides twice-weekly swimming lessons at Delta Swimming Complex, pupils can pick up drum-playing skills during percussion lessons, which are conducted once a week.
Fees at the centre, including the cost of percussion and swimming lessons, are $300 a month, but this may increase soon.
Primary 3 pupil Muhammad Ashraf K. Ali Hassan, aged nine, who attends the centre, said: "At the centre, I can relax and play with my friends after a long day in school."
His father, Mr K. Ali Hassan, 45, said: "I want him to do well in school. But kids need time to play, otherwise, they won't have the motivation to do anything."

This article was first published on September 21, 2015.
Get a copy of The Straits Times or go to straitstimes.com for more stories.