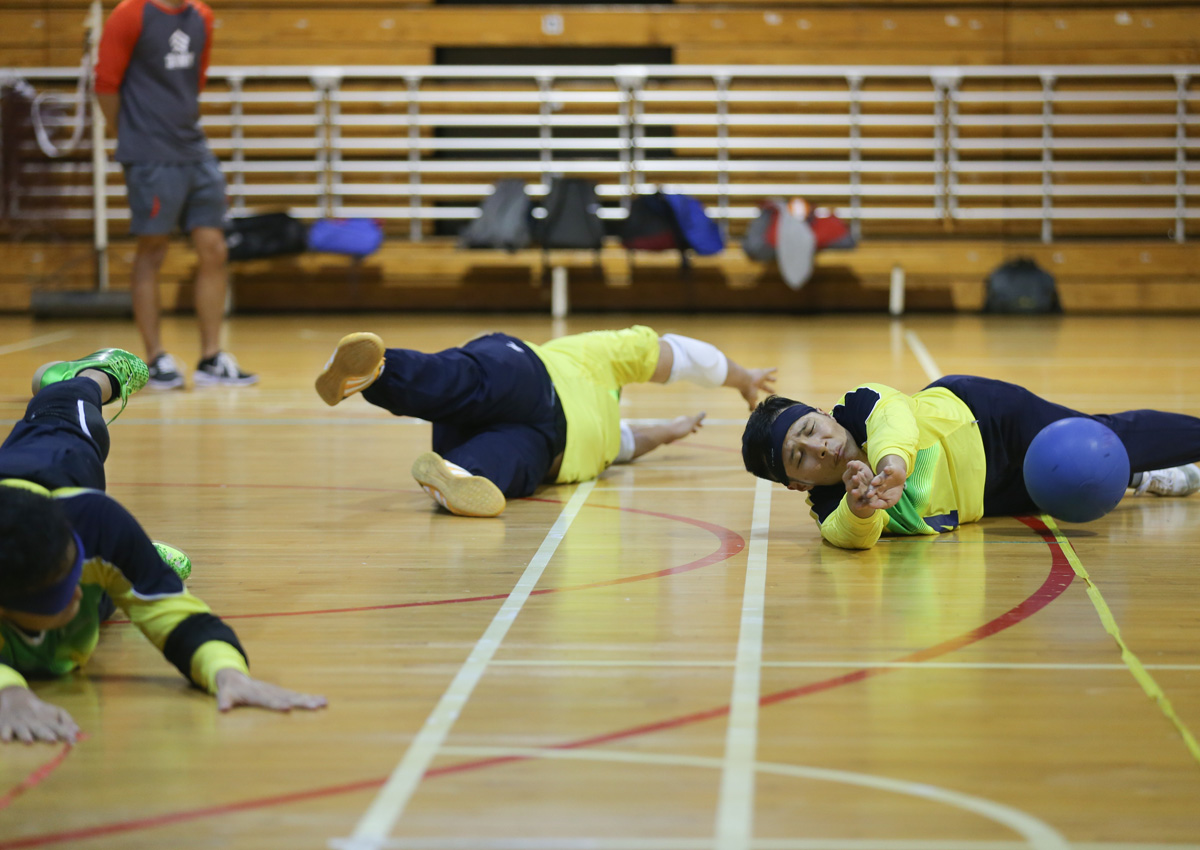 A group of local para-athletes are aiming to be trailblazers in the local disability sport scene.
At the upcoming ASEAN Para Games (APG), Singapore's newly-formed goalball team will participate in the sport for the first time.
This is a sport that requires complete silence, as the visually-impaired athletes listen to the bell in the ball to gauge its position before using their bodies to defend the attacking team's attempts to roll it into the goal.
Blind receptionist Ong Hock Bee, 50, began training at the start of the year after being introduced to the sport by the Singapore Disability Sports Council (SDSC), as part of an initiative to get visually-impaired individuals more involved in sports.
Said Ong: "It is a tremendous challenge to represent Singapore in the APG, but the opportunity to wear the national colours convinced the team to participate."
While other teams have played goalball for decades, the local players are not letting that dent their confidence and enthusiasm. Already, they have crossed several obstacles in playing a new sport in the country.
The first challenge was finding a training location.
Ong recalled: "Our first few training sessions were not conducted on a proper goalball court with the dimensions of 9m by 18m.
"For three months, we used a small area about the size of a Housing Development Board (HDB) children's playground."
It was only in July that the team were given a fixed training location at Bukit Gombak Indoor Sports Hall, where they train twice a week.
A typical goalball training session does not differ much from other ball games as they get started with warm-ups, ball handling and throwing drills.
But picking up the basic skills of the game also proved to be a challenge.
"We had to learn the techniques of blocking and throwing the ball with strength." explained Ong.
"Blocking is particularly difficult, and even more challenging to sharpen because we must be quick to listen out for the ball which might come at great speed from a powerful thrower."
For Ong, who was born partially sighted before turning totally blind at 27, finding a new sporting passion after more than 20 years has given him a fresh boost.
"I last played ball games when I was partially sighted," he said.
"Now, having to take on the challenge of learning a totally new sport, without any sight, and being much older, it's definitely not without some determination and grit.

This article was first published on September 6, 2015.
Get a copy of The Straits Times or go to straitstimes.com for more stories.