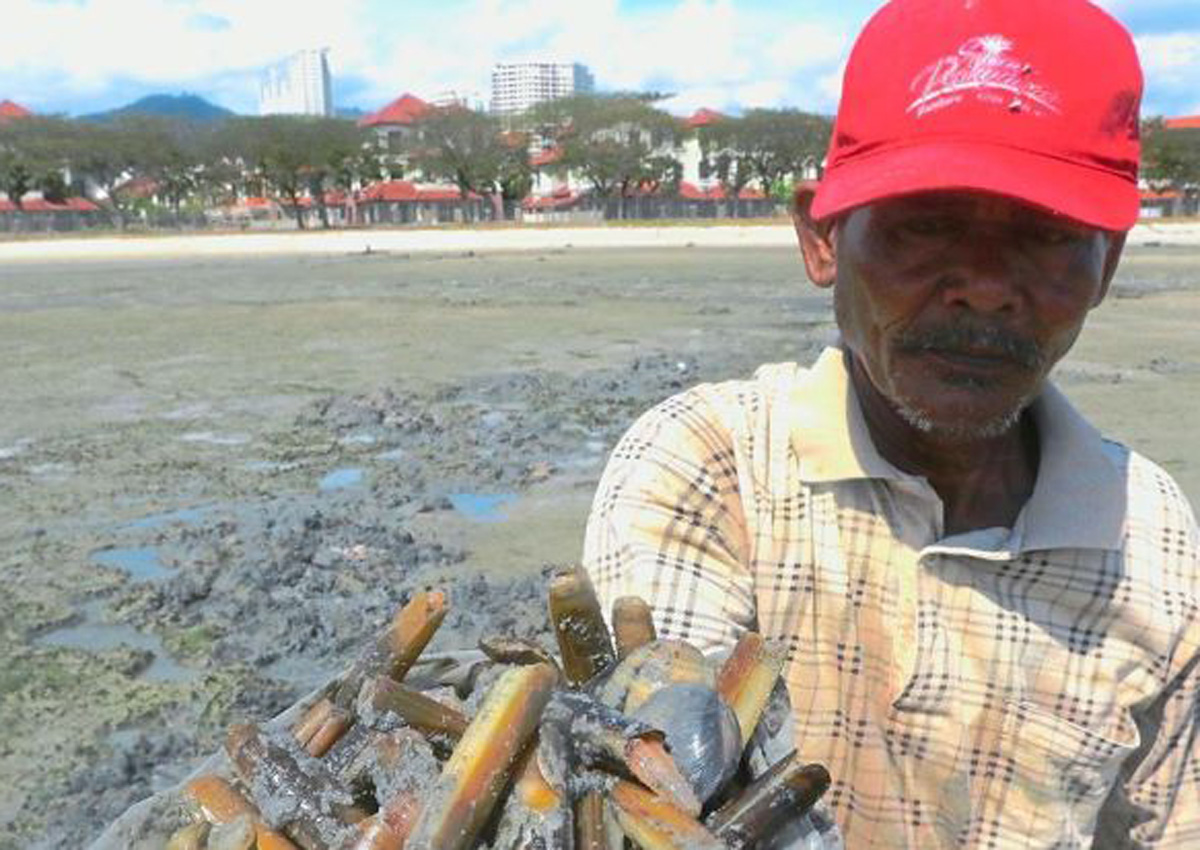 GEORGE TOWN - They look like cuts of bamboo stalks. You might not realise you miss eating them until you see them for sale at wet markets.
Razor clams or siput buluh are seasonal seafood found in abundance during the Chinese New Year season.
"They are easier to find around Chinese New Year when the low tides are exceptional. With more of the seabed exposed for longer hours, it's possible to dig out plenty of them," said Universiti Sains Malaysia marine ecologist Assoc Prof Dr Aileen Tan.
She said razor clams have a strong muscle that allowed them to dig deeper than other clams.
"They live and breed all year round, but we can only get them when the tide is low enough."
These clams are usually sold for between RM20 (S$6.70) and RM30 per kg.
The rubbery flesh is mild in flavour and these clams can be cooked in myriad ways.
But USM gardener Ishak Mat Din, 58, loves to fry them in sambal belacan (chilli and dried shrimp paste).
"You need a heavy cangkul (hoe) to dig them out.
"They can be 17cm to 20cm beneath the seabed, not like other clams which are only around 5cm deep.
"After you collect enough, just soak them in clean seawater for about an hour for the clams to purge off the fine sand in their gut and they are ready to be cooked," he said.
Ishak was spotted recently digging away at the mudflats off Bayan Mutiara near the D'Residence gated community.
These mudflats are also a popular spot for Penangites to dig for clams or kepah all year round.
Dr Tan said the coastal environment around Penang was still conducive enough for razor clam season.
Last May, scientist Ooi Wan Koon from My CO2 Sdn Bhd gathered samples of the sand and water after feeling concerned about the possibility of heavy metal accumulation.
To her relief, arsenic, chromium, lead, mercury and paraffins were not detected in the sand.
The cadmium concentration was only 0.3 parts per million (ppm) while nickel was only 0.2ppm.
The concentration of E. coli in the water was also low at less than 3MPN/G (Most Probable Number per Gram).
Dr Tan said that while the sand samples would not reflect any heavy metal content in the clams, which would accumulate over time, it was usually harmless to humans.