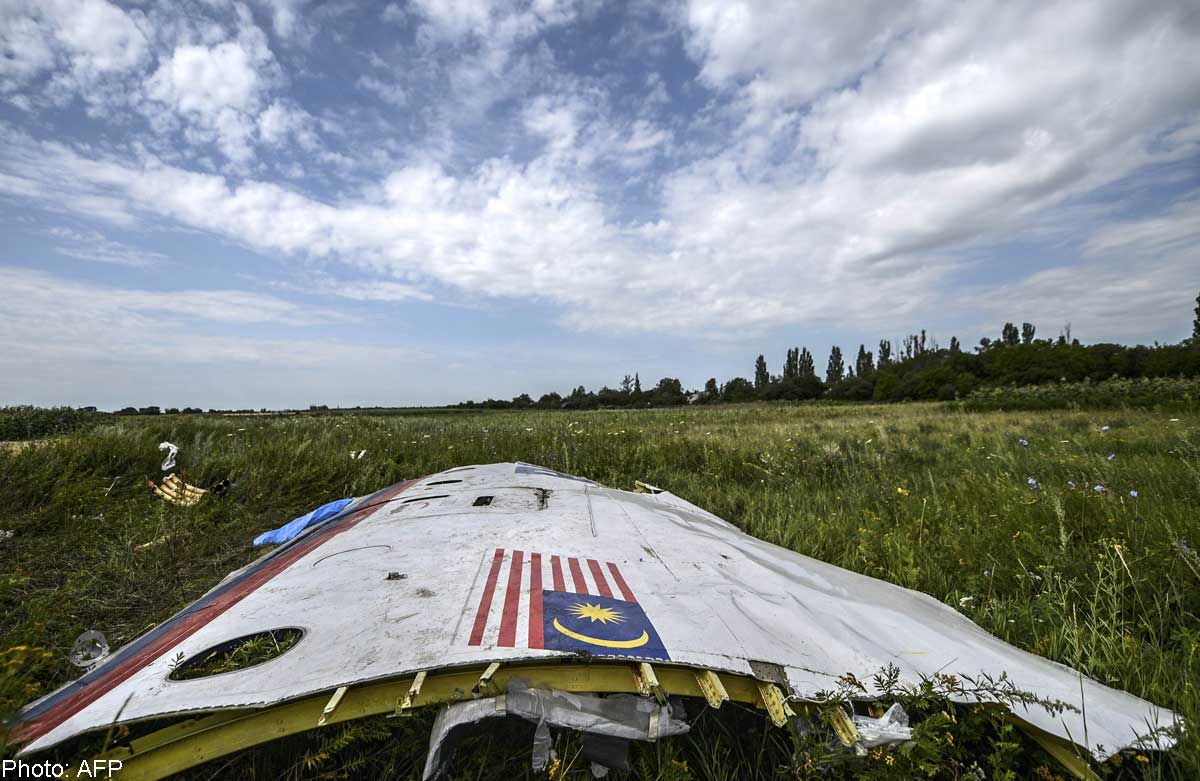 The aviation community - as was the world at large - was caught entirely offguard when a fully laden commercial flight was shot down last week over eastern Ukraine, killing all 298 on board.
In the hours that followed the downing of Malaysia Airlines (MAS) Flight MH17, it emerged that at least two other commercial carriers had flown through the same area just minutes apart. This was the same airspace where, days earlier, a Ukrainian transport plane had reportedly been shot down. Reports also cited several similar incidents in the weeks leading up to the horrendous events of last week.
Now, with "20/20 hindsight vision", the question naturally arises as to what airlines were doing flying over the area when multiple aircraft have been shot down since last month, allegedly by pro-Russia separatists?
Granted, the other planes were military aircraft, with some hit at low altitudes and purportedly by man-portable air-defence systems. But the surface-to-air Buk missile system reportedly used against MH17 can climb in excess of 70,000ft and travel at three times the speed of sound.
The Ukrainian authorities had previously closed the country's airspace from the ground till just 32,000ft. Apparently, 33,000ft - the level that MH17 was operating at - was deemed safe at the time by air-traffic control. Somewhat strange, considering that it was still within missile range.
While warnings were issued in April by the International Civil Aviation Organisation (Icao) about a potentially unsafe situation in Crimea, this had to do with both Russia and Ukraine offering air-traffic services in the Simferopol area. The concern here was that multiple traffic regulators could result in conflicting information and affect safety. Nothing really to do with potential military action striking civilian aircraft. Incidentally, Icao, the United Nations' aviation body, lacks the ability to open or close airspace.
The United States' Federal Aviation Administration and the European Aviation Safety Agency also warned airlines in April to avoid Simferopol.
But here is the thing: MH17 never strayed into restricted airspace.
International Air Transport Association chief Tony Tyler has likened the use of airspace to a road; if open, carriers assume it is safe to use as they depend on governments and air-traffic-control authorities for advice - such as Notices to Airmen - and plan within those boundaries.
Singapore Airlines had flown over Ukraine until the MH17 incident. Going by data from Flightradar24.com, Thai Airways, Air India and Qatar Airways were among those which had flown over the conflict-stricken area in eastern Ukraine.
Since the MH17 crash, airlines have rerouted flight paths to avoid Ukraine, which will have consequences on operational costs, adding to the fuel bill at a time when crises in Iraq and Gaza are creating jitters and driving up oil prices. From passengers' viewpoint, avoiding Ukrainian airspace could add up to 30 more minutes of travel time.
And with all carriers rerouting, there is bound to be congestion, with planes having to be sequenced, given limited airways. If a flight is delayed, a pilot might choose to fly at a lower altitude where it is less crowded, but at the expense of higher fuel burn.
Underscoring the limited pathways available to carriers, an MAS flight travelling between Kuala Lumpur and London flew over war-ravaged Syria on Sunday, in lieu of its usual route over Ukraine. In previous days, the same MH004 flight flew over Turkey. The carrier's defence is that the use of Syrian airspace is approved by Icao. But so was eastern Ukraine's airspace until recently.
Codeshare partnerships - which more airlines are depending on to grow networks and business - could add to the complexity. Not all airlines follow the same set of safety procedures, as evidenced by the fact that some carriers chose to bypass Ukrainian airspace while others did not. MH17 was, in fact, a codeshare with Dutch carrier KLM.
In the wake of MH17, calls have been made for governments to kick-start reviews on how airspace risk assessments are conducted. This should be an immediate priority.
Last week's tragedy must change the way airlines approach - or, at the very least, evaluate - risks, in particular, those involving flights over strife-torn areas.
The current system clearly has gaps which need to be plugged, and the millions who travel by plane deserve nothing less.
This article by The Business Times was published in MyPaper, a free, bilingual newspaper published by Singapore Press Holdings.