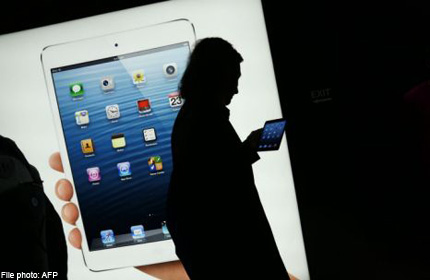 Every so often, a product that is not only innovative, but can also make a big difference, comes along.
My vote for such a product this year goes to Parallels Access for iPad.
This software enables users to remotely access Mac or PC desktops at home or in the office in a manner like apps on an iPad - "applify" is the term used.
Taps, gestures, pinch-zoom - all the unique features of an iPad app are imposed on desktop programs in a transparent manner.
There is no need for a mouse or a keyboard when a programme is accessed via Parallels Access.
As more people use tablets and laptops that have morphed into a laptop-tablet combination, the ability to do serious stuff - work that is normally done on a desktop - on a tablet has become more pressing.
With Parallels Access, this is now possible as a user can remotely tap into his computer's data and programme treasure trove on a main machine.
The major features of Parallels Access are:
APP LAUNCHER Remotely start a desktop application on a Mac or Windows PC with a tap.
APP SWITCHER Switch between desktop applications by tapping on the iPad screen.
iPAD NATIVE DRAG AND DROP Items like words and graphics can be selected, dragged and then dropped.
COPY AND PASTE Select items from a desktop and paste it between apps, as well as from desktop to desktop.
Other features of Parallels Access are the iPad native scroll for desktop programs and the desktop keyboard on iPad, which contains Mac and Windows command keys.
Parallels Access does not require a high bandwidth connection and works even with slower connections.
It is available on the Apple App Store for a free trial period, after which subscription is required.
For Macs, the trial period is two weeks, while for PCs, it is 90 days as the Windows version is still in beta.
For it to work, the software must be set up at both ends - the iPad and the PC - and the computer must be switched on whenever the iPad calls for it to be.
How much: Annual subscription of $79.99 for each computer being accessed. Each Mac or PC accessed requires its own subscription.

Get My Paper for more stories.