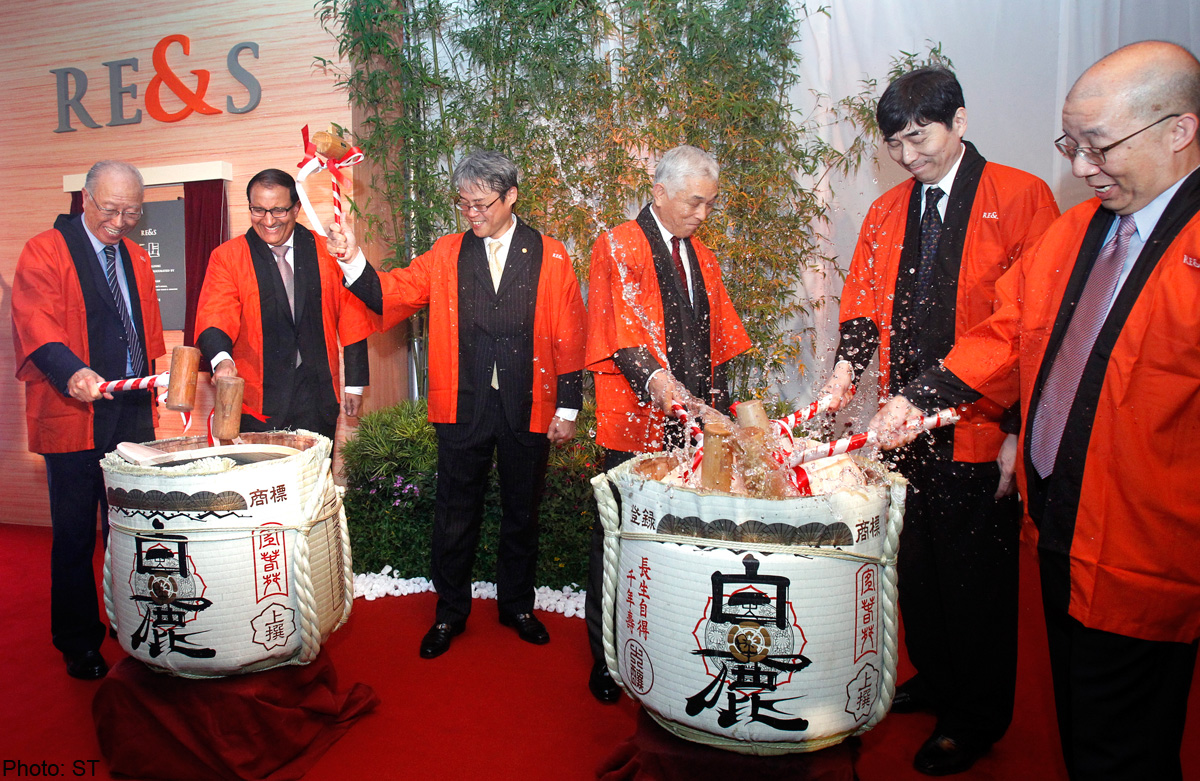 Local restaurant company RE&S yesterday opened a $30 million facility that will provide big savings in food preparation.
The 100,000 sq ft building in Tai Seng has a large central kitchen and will serve as the firm's global headquarters.
When the facility, which employs 200 people, is fully operational, it is expected to save about 3,000 man-hours per month through its automated foodprocessing technology.
Company president Hiroshi Tatara said at the opening ceremony: "This new purpose-built facility is our springboard for what I call a new start - an aim to increase revenue from the current $130 million per year to $500 million per year, and to increase the number of customers we serve yearly from seven million to 40 million by 2018."
The firm was established in Singapore in 1988 and now has 60 Japanese restaurants and stores across the region, with 18 distinct restaurant brands such as Green Pumpkin, Ichiban Sushi and Men-ichi.
Mr S. Iswaran, Second Minister for Trade and Industry, said at the event: "This new building heralds the next phase in the growth and development of one of our leading home-grown food services companies."
Mr Tatara said that talent development is a top priority for RE&S, which is working closely with Spring Singapore on several programmes to develop staff. The firm has hired 11 workers from universities and polytechnics as a result of such programmes.
audkang@sph.com.sg
This article was published on May 21 in The Straits Times.


Get a copy of The Straits Times or go to straitstimes.com for more stories.