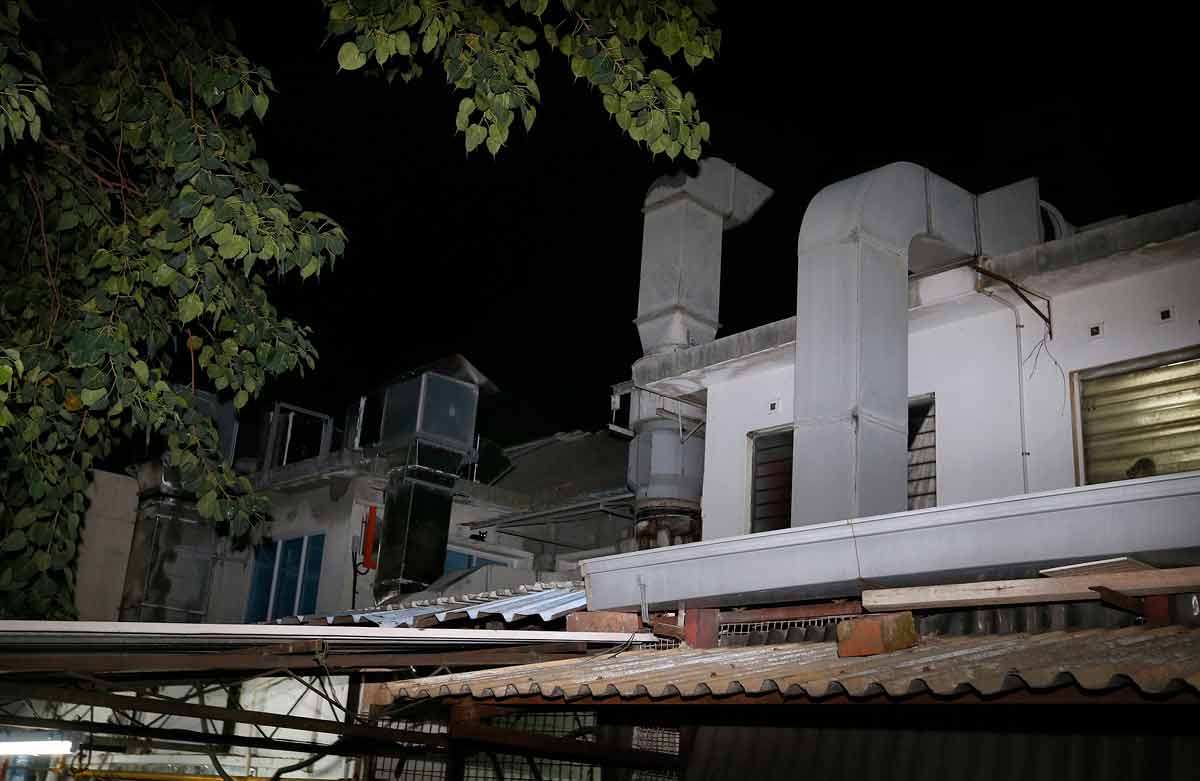 Owners of a row of eateries fear their businesses could go up in smoke - because they are struggling to meet demands to improve their kitchen ventilation systems.
Eighteen of them from Cheong Chin Nam Road in Bukit Timah met the National Environment Agency (NEA) and Urban Redevelopment Authority (URA) in February after residents complained their restaurants were generating noise and smelly fumes.
They were told to submit proposals for new exhaust systems by April, but only four did so. And only Sinma Live Bull Frog Claypot Porridge has begun installing one.
The other owners banded together to write an appeal letter to the NEA in April, complaining of the "costly sum" of installing new air filters. It said contractors had quoted between $10,000 and $30,000 per system.
It also pointed out that their exhaust systems were approved by NEA when their licences were renewed, and that most food shops elsewhere in Singapore are not required to install them.
The letter proposed a dialogue with residents of Yuk Tong Avenue, directly behind the road, followed up with quarterly meetings to address their concerns.
Mr Elwyn Chan owns the Stirling Bar and Grill which opened last year after a $200,000 renovation of the building. He was quoted $30,000 for a new air filter.
"Basically, this could make or break my business," said the former investment banker.
"This would wipe out a whole year of profit. I am willing to take certain actions to coexist with the residents, but to suddenly bring this sledgehammer down on us - it's quite a shock. Business here really hasn't been good as it is."
The restaurants have hit hard times in recent years with the construction of the Downtown Line in front of them, hiding them from view from 2010 to last year.
Takings during that time plummeted by up to 60 per cent.
The NEA said it has been working with the food shop operators since 2010, when it started receiving complaints.
But in January, residents said that while the smell and noise nuisance had gone down after operating hours, the problem still persisted in the day.
"In view of this, NEA and URA assessed that there is a need to address the smell and noise nuisance more comprehensively," an NEA spokesman said.
"Over the years, food shop operators may have expanded their operations and increased the variety of food types, which could have overloaded the existing exhaust systems."
The URA said that the concerns have to be addressed before the Temporary Permissions for the eating houses in Cheong Chin Nam Road can be renewed.
A Straits Times visit to the landed houses in Yuk Tong Avenue found that the rear of the eateries - from which large metal chimneys emit fumes - are as close as about 3m from the properties.
The strong smell of stale oil dominated backyards and a soft buzzing noise from the exhaust systems could be heard.
Engineer Patrick Koh, 47, has spent $6,000 on air filter systems for his home.
"It is like putting your face in front of a barbecue 365 days a year," he said. "It's a health hazard. I do eat at the restaurants... They should do their part."
Ten houses down, Mr Vivek C., 46, said: "There is a constant buzz, it's terrible. There is this big chimney blowing fumes into our kitchen. We can't open our windows. We don't want to push the restaurants out. But the noise and level of fumes need to go down."
At least one restaurant is set to shut. Hot Spice Thai Cuisine owner Steven Goh, 45, said it barely breaks even every month and was quoted $35,000 for a new system. "We want to comply, but it's very expensive," he said.

This article was first published on June 23, 2015.
Get a copy of The Straits Times or go to straitstimes.com for more stories.