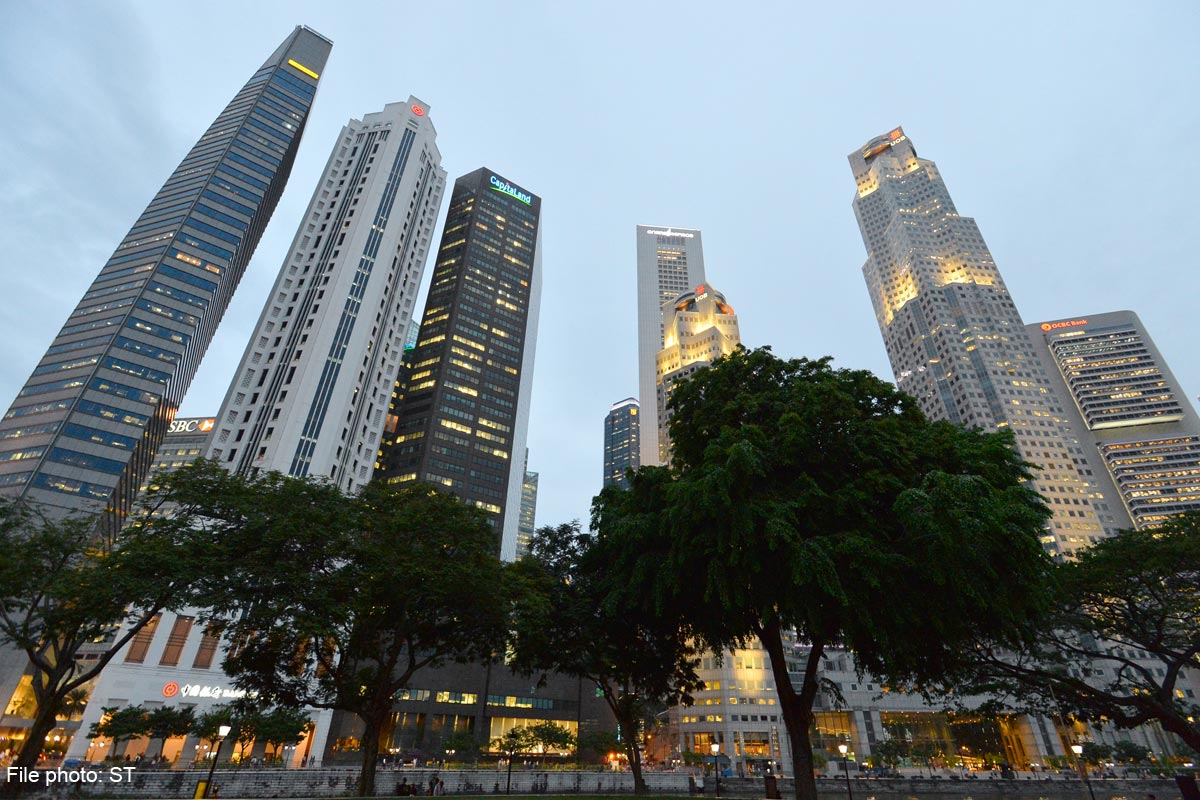 THE difficulties of small and medium- sized enterprises unable to keep pace with Singapore's economic restructuring have been cited by several economists who warn that the four-year-old effort might be hurting the economy.
SMEs are essential to the fortunes of Singapore as these employ two-thirds of workers. Naturally, their concerns must be taken closely into account. A helping hand has been extended by the State in many ways, including wage support, training and innovation. The question is what more can be done.
Easing up on tighter foreign worker quotas and levies is a proposal that exemplifies the tension between the needs of employers and the demands of local workers. The former seek quick relief from cost and manpower pressures, while the latter want strict limits to unwanted foreign competition on local shores, as well as a palpable reduction of overcrowding.
Those who advocate a "pause in the helter-skelter drive towards the holy grail of higher productivity and higher wages", like Singapore Management University don Augustine Tan, want to buy more time by moving along at a more "realistic" pace. This implies that the nation has sufficient time at its disposal to make the crucial leap, notwithstanding rising global competition. After decades of restructuring efforts, pragmatists argue instead for making better use of available time rather than slipping back into old ways.
There are inherent economic risks both ways - relaxing efforts and pushing hard. Singaporeans, therefore, are obliged to deal with broad risks in an adaptive way. This is not limited to entrepreneurs striking out in fresh areas and employees switching to new skills but extends to civil servants rethinking practices. As National University of Singapore professor Kishore Mahbubani argued, "not taking risks is the biggest risk for Singapore".
It is heartening that certain manufacturing sectors have achieved productivity gains, but overall growth could be improved. Innovation might come harder in some resistant sectors like retail and food services but it is critical to press on. On the whole, the aim is to move at "a steady, sustainable pace" and to introduce measures in phases to give firms more time to adjust, affirmed the Trade and Industry Ministry.
Certainly, the nation cannot afford to ignore the micro-level pain of restructuring felt in many parts of the economy. The macro-level creative destruction that societies subject themselves to out of necessity is a process that calls for a patient ear and a degree of flexibility. But what should not be elastic are the economic and social goals of the exercise. Arguing for the low-wage model to be preserved would be retrogressive.

Get a copy of The Straits Times or go to straitstimes.com for more stories.