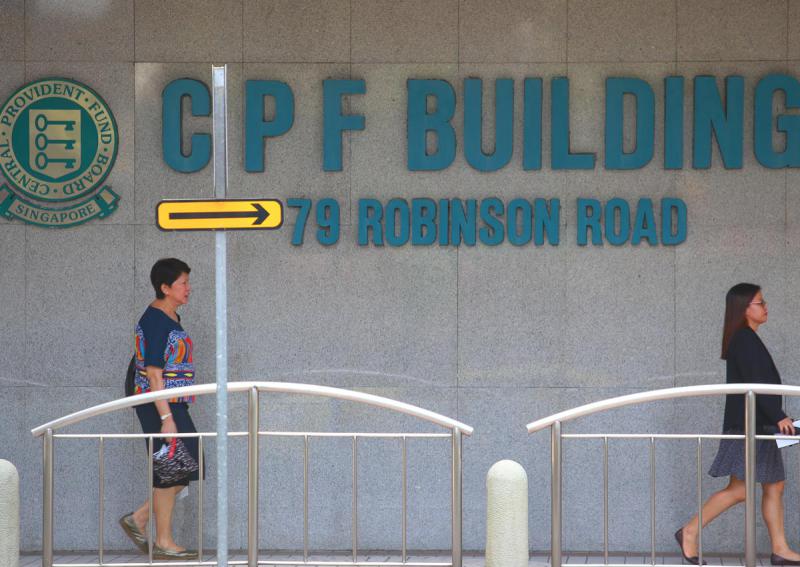 Investors who put their money in funds under the Central Provident Fund Investment Scheme (CPFIS) did poorly last quarter.
Research firm Lipper, which monitors all CPFIS funds, said overall, investment returns from the funds slid by 3.26 per cent for the three months ended March 31, partly due to the uncertain economic outlook.
Mr Xav Feng, head of Asia-Pacific research at Thomson Reuters Lipper, noted that this year had a volatile start, with sharp drawdowns on risk markets up until mid-February, followed by a strong rally.
"Market expectations of US Federal Reserve's monetary policy have become more sensitive, due to speculation over faltering global growth and mixed US economic data. China's growth slowdown continues to impact global financial markets, as evidenced in falling imports and exports," Mr Feng said.
Unit trusts in the scheme went backwards by 3.8 per cent, while investment-linked insurance products (ILPs) fell 2.9 per cent.
The two bright spots were CPFIS-included bond and money market funds, which gained ground in the quarter by 2.53 per cent and 0.22 per cent respectively.
But funds in two other asset types - the equity and mixed-assets categories - saw returns falling 5.02 per cent and 1.89 per cent respectively.
The overall performance of the CPFIS was broadly consistent with trends in global markets. The MSCI AC Asia ex-Japan Index fell 3.36 per cent, while the Citigroup World Government Bond Index (WGBI) rose 1.65 per cent in the quarter.
For the 12-month period ended March 31, CPFIS-included funds sank by 7.98 per cent on average.
However, on a longer-term horizon, the overall performance was better in the three years to March 31. CPFIS-included funds reported strong growth of 9.92 per cent on average, accounted for by a gain of 10.59 per cent from unit trusts and 9.54 per cent from ILPs.
During the same period, the MSCI AC Asia ex-Japan Index soared 9.8 per cent and the Citigroup WGBI rose 10.15 per cent.
In the light of continued market volatility, Mr Feng advised investors to remain cautious, but added that opportunities may arise.
Mr Ho Song Hui, assistant director of research and content at Fundsupermart.com, said investors should not chase prices or performances and should consider seeking more defensive strategies.
He cited the example of long-short strategies for markets such as the United States and Europe, where valuations are the loftiest among major regional markets.
He said: "A balanced allocation between equities and fixed income would be our preferred asset allocation for a portfolio.
"The time-tested approach of remaining diversified across asset classes, geographic regions and market segments is one that investors should continue to adopt as various market segments may not move or respond similarly (in terms of direction and magnitude of move) to subsequent market events and monetary policy decisions by the various major central banks."
lornatan@sph.com.sg

This article was first published on May 27, 2016.
Get a copy of The Straits Times or go to straitstimes.com for more stories.