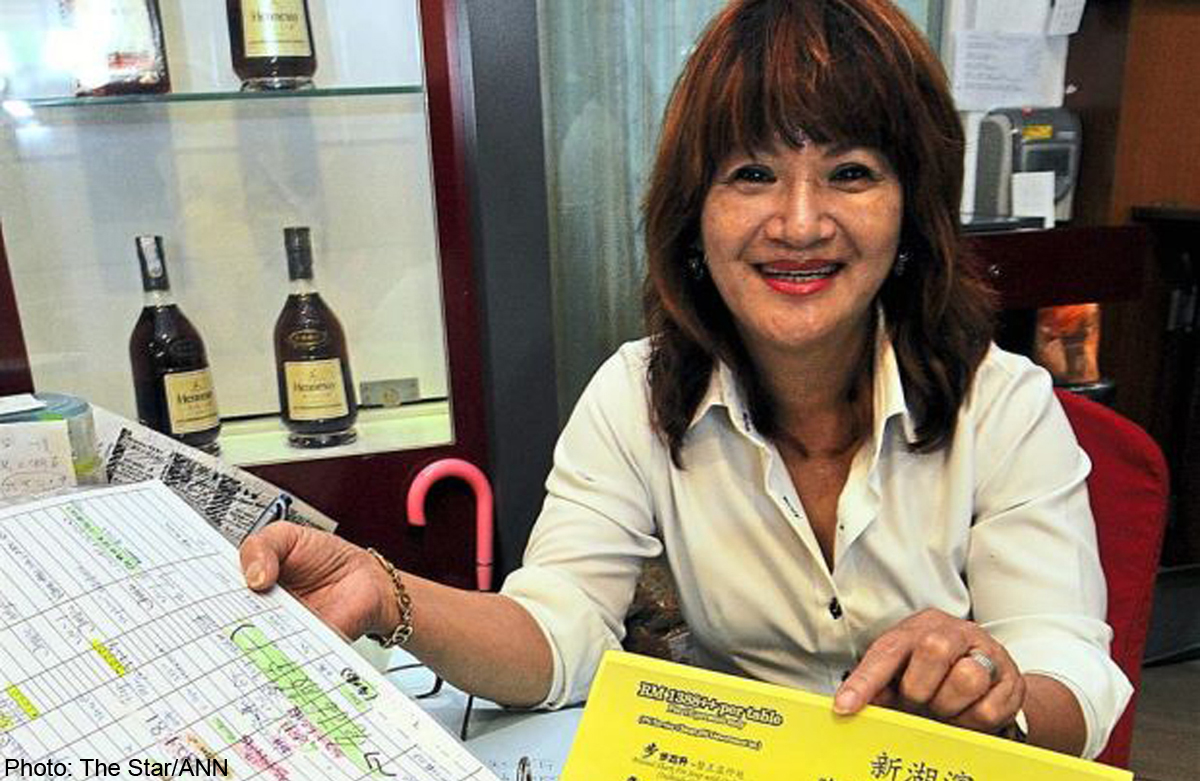 Some Singaporeans and those working here are organising their reunion dinners in Johor Baru this year, thanks to a weak ringgit.
Popular seafood restaurants there have been seeing more bookings, The Star reported.
The restaurants are enjoying brisk business, with most of them fully booked a month before Chinese New Year, which this year falls on Feb 19 and 20.
Taison Restaurant supervisor William Lee told The Star that their reservations have gone up by about 40 per cent.
Said Mr Lee: "It is cheaper here compared to what they have to pay in Singapore for similar dishes like abalone, fresh fish and lobster."
He said the restaurant's poon choi set, a dish consisting mainly of seafood braised with fish maw, mushroom, dried scallops, chicken, carrot, sea cucumber and yam, was a popular choice.
"I think this is due to the number of bookings made by companies who want to have their Chinese New Year dinner at our restaurant.
Poon choi symbolises good fortune," he said.
Grand Straits Garden Seafood Restaurant manager Jenica Yong said the restaurant saw a 20 per cent increase in customers from Singapore, compared to previous years.
She said: "Maybe they felt that it was worth their money this time due to the higher currency exchange and decided to have their reunion meals at restaurants instead of cooking at home."
LUNCH SLOTS LEFT
Ms Yong added that by the second week of this month, all 180 tables had been booked for reunion dinners and half the tables had been reserved for the lunch slot.
She said the most popular meal package is the RM1,388 (S$520) eight-course menu, which include live performances and shows by local celebrities.
A supervisor at Johor Jaya Pekin Restaurant, who declined to be named, said the outlet had to turn down bookings for reunion meals as all 100 tables for lunch and dinner have been booked.

This article was first published on Jan 24, 2015.
Get The New Paper for more stories.